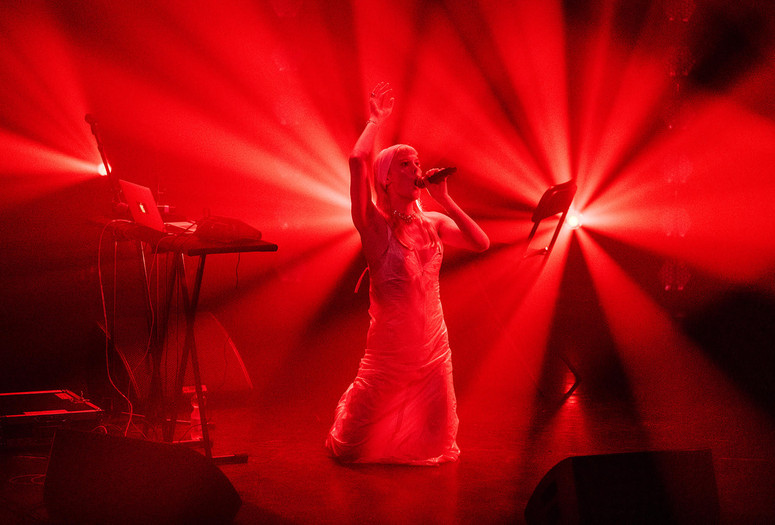 Lyra Pramuk presents the US premiere performance of her debut album, Fountain, re-envisioned for acoustic chamber ensemble and additional voices. Fountain envisions a post-human queer futurity, integrating the intimacies of the club, the emotional multitude of trans experiences, and the forbidding possibilities of social and physical technologies. Fountain was originally created entirely by composing, layering, and arranging Pramuk's own voice as the only source material on the record. In her performance of the album at PS1, Pramuk is joined by an ensemble of performers to re-interpret the complex and deeply personal vocal landscape of Fountain.
Ensemble:
Lyra Pramuk, vocals & programming
Matt Evans, drums & marimba
Eliza Bagg, vocals
Tomas Cruz, vocals
Adrianne Munden-Dixon, violin
Lauren Cauley, violin
Carrie Frey, viola
Julia Henderson, cello
Justin Wong, arranger
VW Performance at MoMA PS1 is made possible by Volkswagen of America, celebrating ten years of support for performance at PS1 in 2021.