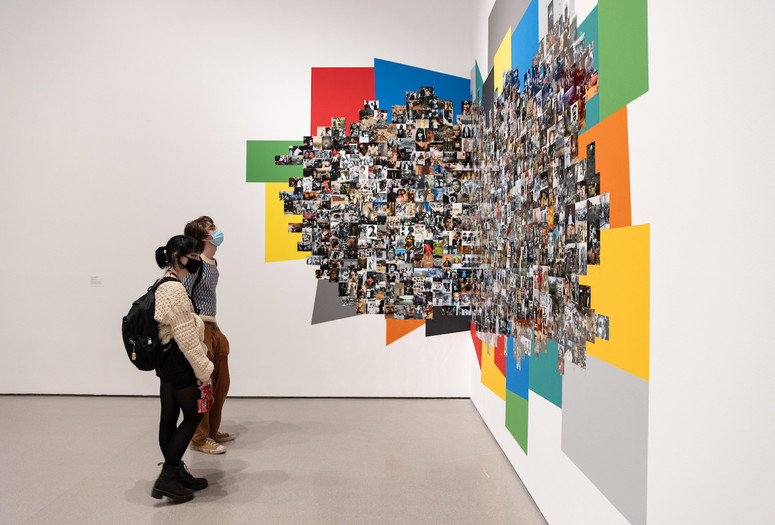 As part of MoMA's ongoing commitment to exploring new artists and ideas within our Dynamic Collection, our recent Fall Reveal introduced hundreds of new works into our galleries. Among the new installations is Gallery 214: Critical Fabulations, a display of artwork that responds to the legacy of colonialism and its hold in the present moment. At this Roundtable, join curators Thomas Lax and Roxana Marcoci for a live, online conversation about their curatorial process and the texts that informed it.
This event is open to members at the Explore category and above. Not a member? Join now to unlock a year of engaging content and events.
Questions? Please contact [email protected].

Automated captioning is integrated through Zoom for all online programs. Live captioning is available for member programs upon request with two weeks advance notice. We will make every effort to provide accommodation for requests made with less than two weeks notice. To request live captioning please contact us at [email protected].



Leadership contributions to the Annual Exhibition Fund, in support of the Museum's collection and collection exhibitions, are generously provided by Sue and Edgar Wachenheim III, Jerry I. Speyer and Katherine G. Farley, the Sandra and Tony Tamer Exhibition Fund, The Contemporary Arts Council, the Kate W. Cassidy Foundation, Eva and Glenn Dubin, Alice and Tom Tisch, Mimi Haas, the Noel and Harriette Levine Endowment, The David Rockefeller Council, the William Randolph Hearst Endowment Fund, the Marella and Giovanni Agnelli Fund for Exhibitions, Anne Dias, Kathy and Richard S. Fuld, Jr., Kenneth C. Griffin, The International Council of The Museum of Modern Art, Marie-Josée and Henry R. Kravis, and Jo Carole and Ronald S. Lauder.