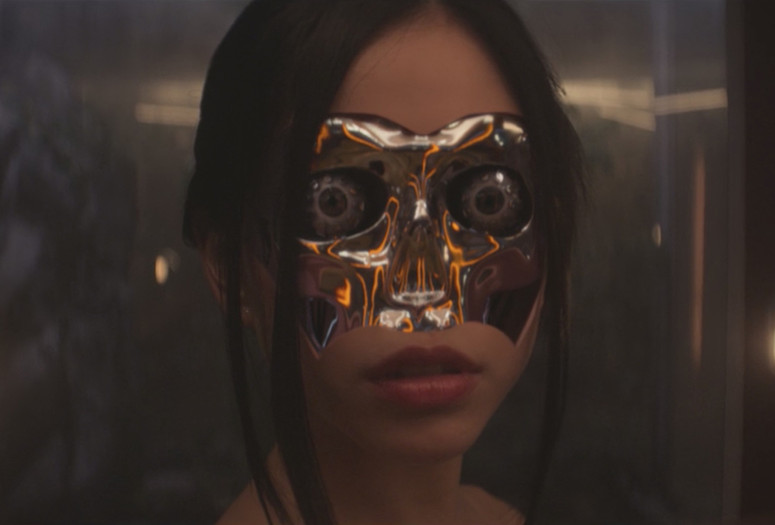 Virtual Cinema screenings are available exclusively to MoMA members. Not a member? Join today and start streaming.
Bolstering the ever-growing strands of her multifaceted "Asian futures, without Asians" series, artist and curator Astria Suparak joins us to present the eponymous illustrated lecture. Across videos, visual essays, installations, digital projects, and presentations, Suparak's project painstakingly dissects and reflects upon the whitewashing and desolate appropriation of Asian cultures enacted by science fiction films over the past 50 years.
Suparak's presentation is centered around the question, "What does it mean when so many white filmmakers envision futures inflected by Asian culture, but devoid of actual Asian people?" Acting as careful guide through these taxonomies of visual oppression, Suparak intermixes scholarship and performance through her scathing, humorous delivery. Her affecting critique lays groundwork for solidarity—for alliances across impossible difference—notably utilizing "a wide interpretation of 'Asian' to reflect current and historical geopolitical trends and self-definitions (inclusive of East Asia, Southeast Asia, South Asia, West Asia, Central Asia, North Africa, and the Pacific Islands—the latter two of which are not Asia)." Suparak is joined in conversation by art historian and curator Xin Wang, as well as Theodore Lau, 12-Month Curatorial Intern, Department of Film.
Virtual Cinema is not available to Annual Pass members. Virtual Cinema screenings are not available outside the US.