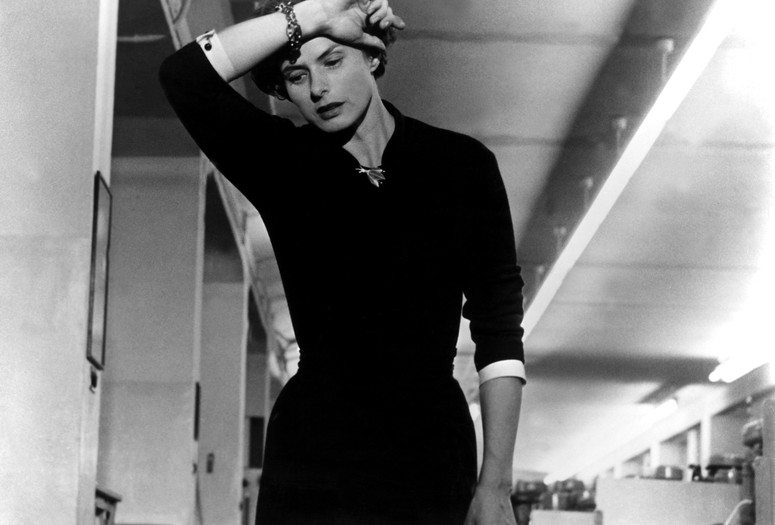 Chicago Calling. 1951. USA. Directed by John Reinhardt. Screenplay by Reinhardt, Peter Berneis. With Dan Duryea, Mary Anderson, Gordon Gebert. 35mm. 74 min.
"I took no salary [for Chicago Calling] but just a percentage of any profits. There weren't any, but I have no regrets. The role made my wife cry, and [that] was a tremendous compliment from one whose judgement I revere." - Dan Duryea
Austrian emigre Reinhardt was notable for some of his American film noir. Films of desultory occurrences that derail intentions and redirect characters towards unavoidable destinies. Filled with odd characters. Some don't seem to mind killing and some don't seem to mind dying. These films often take place in shadoworlds that feel nocturnal and murky in broad daylight. And for me they occupy a shadow zone in memory where it is difficult to bring them out of obscurity into precise recollection yet they remain lodged inside like a bullet. But Calling Chicago is different. An American Neo-realist film that is almost like DeSica in the vestiges of Bunker Hill. Zig zagging through sentiment and suspense it flirts with cliche only to offer unexpected turns at every step of the way. Reinhardt's Neo-realist film is shown in tandem with a Rossellini noir.
La Paura (Fear). 1954. Italy/West Germany/Monaco. Directed by Roberto Rossellini . With Ingrid Bergman, Mathias Wieman, Renate Mannhardt. In Italian; English subtitles. DCP. 75 min.
"I want to tell the truth, the whole truth,"
"It will be like a confession"
Rossellini's potently expressionist feature is one of his last to star Ingrid Bergman and till recently was often overlooked. Made the same year as Viaggio in Italia (Journey to Italy) and Giovanna d'Arco al rogo (Joan of Arc at the Stake), Fear is an adaption of Stefan Zweig's Angst as a melodramatic noir of guilty conscience, adultery and blackmail. It explores the impracticalities of Deceit and self deception and an obsession with enforcing honesty that is in itself a perverse intrusion. It is also a further examination of German society (six years after Germany, Year Zero) with biographical allusions to Rossellini and Bergman's eroding marriage.
Program run time: 149 min.