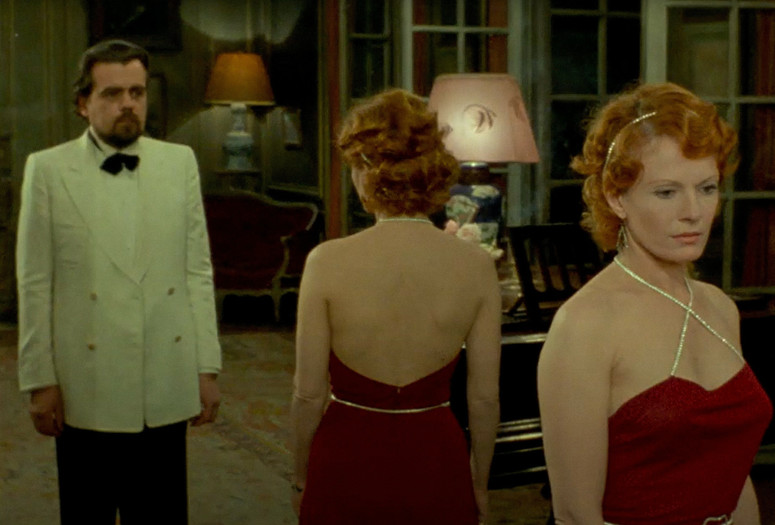 Tao (episode 1; excerpt). 1923. France. Directed by Gaston Ravel. Silent. DCP. 28 min.
Tao is a 20's silent serial – a French Colonialist fantasy intrigue that involves a government delegate assigned to French controlled Cambodia. A struggle over oil resources. A masquerading intruder acts as an evil spirit to frighten the local population, as he tries to gain access subverting Soun's (Mary Harald) rightful inheritance.
India Song. 1975. France. Written and directed by Marguerite Duras. With Delphine Seyrig, Michael Lonsdale, Mathieu Carrière. In French; English subtitles. 35mm. 120 min.
"I've done a lot of daring things in India Song. Personally, I think India Song shows fantastic daring. I don't know if other people realise. Telling a story inside out like that sweeps away all the laws of narrative...But there was no theory behind it. I just did it. People have talked about an extraordinary, spellbinding fascination. But it would never have worked if it had been theoretical. It's anti-theoretical. Absolutely intentional, you understand, but completely instinctive, never formulated as a principle.But India Song is a very private film, with a mysterious potency. It's a film that will be seen by a hundred thousand people, but it is also one that people see differently...There's a new dimension… I don't know, offhand I can't quite put it into words. It's a co-existential dimension, something similar to what one finds in chemistry, simultaneously in the film and in the person watching it. In other words, there is a constant mutation in the film, which corresponds to something parallel in you. As the film changes, so do you. It is no longer a story you are being told from the outside and from which you remain aloof. Spectator and spectacle share a common existence." - Marguerite Duras, Sight and Sound (Winter, 1975)