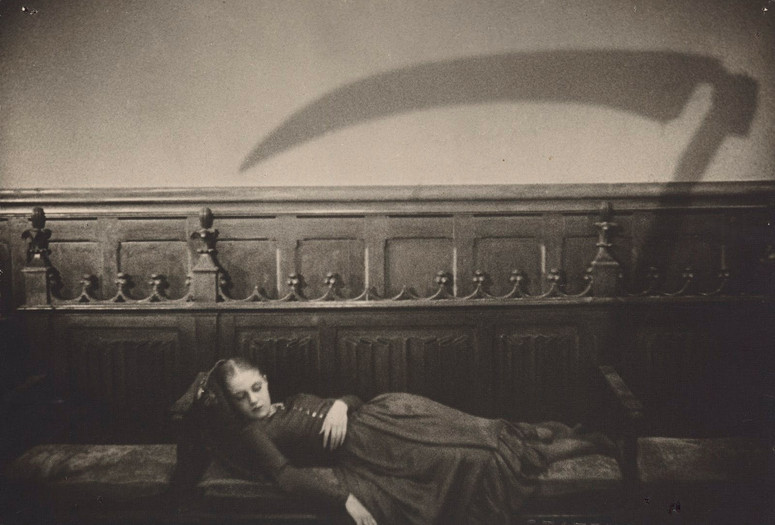 Backyard. 2021. USA. Filmmaker Peggy Ahwesh. 2 min. Digital.
Take the 5:10 to Dreamland. 1976. USA. Filmmaker Bruce Conner. 6 min. 16mm.
New Newsreel. c. 1940. USA. Filmmaker Joseph Cornell. 6 min. 16mm.
The Playhouse. 1921. USA. Written and directed by Buster Keaton, Edward Cline. 23 min. DCP.
Daïnah la métisse. 1932. France. Directed by Jean Grémillon. Screenplay by Charles Spaak. With Laurence Clavius, Habib Benglia, Charles Vanel. 52 min. 35mm. In French; English subtitles.
What I Learned of China from the Sky. 2021. China/USA. Filmmaker Leslie Thornton. 1 min. Digital.
Wishbone. 2020. USA. Filmmaker Vincent Grenier. 2 min. Digital.
Twilight Psalm IV: Valley of the Shadow. 2013. USA. Filmmaker Phil Solomon. 8 min. Digital.
The Coronation. 2021. Mexico. Filmmaker Talena Sanders. 8 min. Digital.
Kolkata. 2005. India/USA. Filmmaker Mark LaPore. 35 min. 16mm.
Intermission
Florence. 1975. USA. Filmmaker Peter Hutton. 6 min. 16mm.
Twilight Psalm II: Walking Distance. 1999. USA. Filmmaker Phil Solomon. 23 min. 16mm.
Vampyr. 1932. Germany/France. Directed by Carl Theodor Dreyer. Screenplay by Dreyer, Christen Jul. With Julian West, Maurice Schutz, Rena Mandel. 75 min. 35mm.
Program run time: 247 min.
This program begins with emotional astronomy, bioluminescence, mysterious reveries and dreamlike performance. It moves into surreal miniatures, cultural face offs and rituals of mortality and concludes in the realm of the Uncanny.
We should recall that Carl Theodore Dreyer himself was a film programmer and owned one of the most prestigious and popular movie theaters in Copenhagen.
Crepuscular songs, vespers, nocturnes...
I have several times programmed film marathons, what I called a "moonlight matinee" from dusk till dawn. In the spirit of the title of the Charles Mingus composition Tonight at Noon I've programmed a late afternoon "moonlight matinee" that will usher you through unseen twilight back into an autumn night on 53rd Street. I've always wanted to do a show in a movie theater almost like a haunted palace where you would enter with no known expectations or announced program and just immerse yourselves in whatever appeared anonymously on screen. A small galaxy of intimately connected films in tight orbits in the guise of an obliquely presented variety spectacle of phantasmagoria and human allegories. This program approximates that wish.
These are lessons, these are profound amusements and wraith infested spools. All the films included cross the threshold of this show, drawn by the films in the other programs, meeting in a magnetic field of experience and ideas. But don't strain looking for clues and answers. Keaton's detective in Sherlock Jr entered through the screen into the slipstream of the film as a sleuth but also seeking redress, wounded and in love. The sensitivity to evidence, nuance and deep analysis may come from affection and openness. The most meaningful way to come to a gradual understanding is to allow yourself to experience everything without hard gripping questions. A kind of clarity can arrive long after the show is over. This is an Invitation to a Voyage please enter and pass through the membrane of the screen as a detective in love. - Mark McElhatten