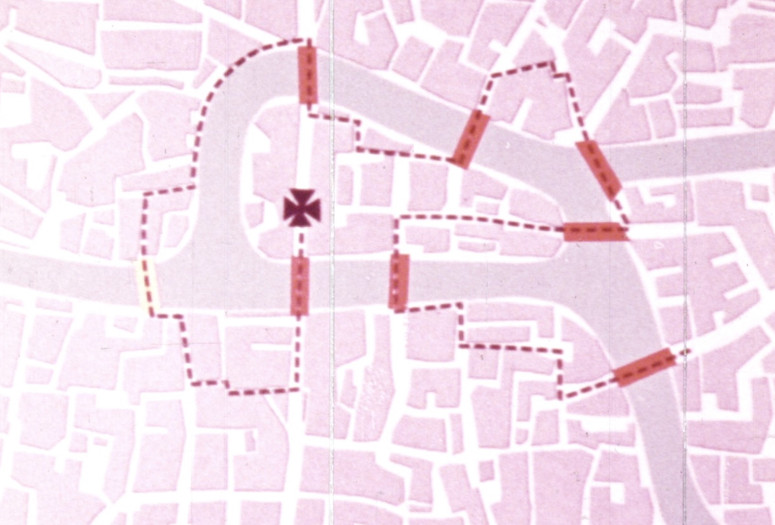 Transfer of Power. 1939. Great Britain. Produced by the Shell Film Unit (Arthur Elton). Directed by Geoffrey Bell. "A difficult subject is translated into an exciting film adventure in this scientific film classic noted for its imaginativeness and clarity of exposition." 20 min.
First Steps. 1947. USA. Directed by Leo Seltzer. Produced for the Department of Social Affairs of the United Nations. "The fight against cerebral palsy." Courtesy the United Nations Audiovisual Archive. 10 min.
The Seven Bridges of Königsberg. 1958. USA. Directed by Bruce and Katherine Cornwell. "Simply cannot be crossed in one continuous walk, said Swiss mathematician Euler in his famed theorem. . . and this charming, irreverent film proves why." Courtesy Australian Centre for Moving Image. 4 min.
Handwritten. 1959. USA. Directed by Charles Boultenhouse. "A sparkling tour-de-force in vertical montage." 9 min.
What, Who, How. 1957. USA. Directed by Stan Vanderbeek. Soundtrack by Jay Watt. "A comedy of 'the unexpected that lies beneath the real,' a surrealist mélange of paper cutouts, with country houses, young men, terrible animals, jewelry emerging from the heads of beautiful New York models" (Amos Vogel). 7 min.
Breakdown. 1951. Canada. Directed by Robert Anderson. The case of Anne Morton, victim of a schizophrenic breakdown, is recounted in an unusual new psychological film which pictures the operations of a mental hospital through the eyes of a patient." Courtesy the National Film Board of Canada. 42 min.
Program 91 min.