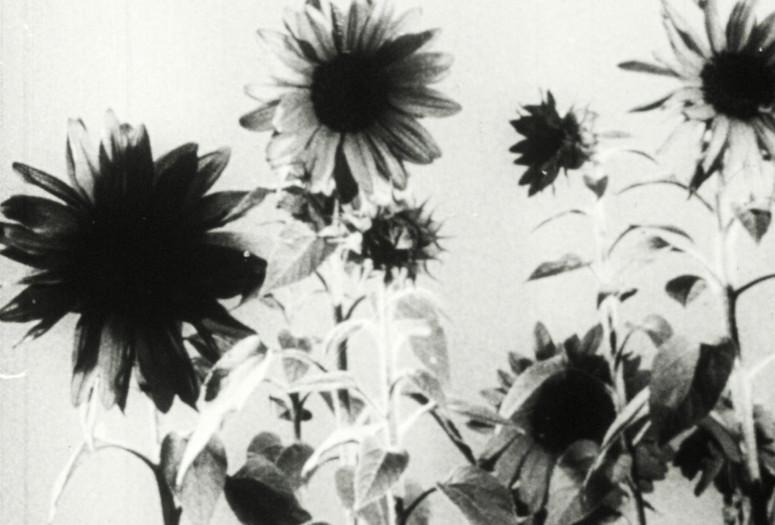 The Feeling of Rejection. 1947. Canada. Produced by the National Film Board of Canada. Directed by Robert Anderson. "The much-discussed psychological study of childhood emotional ties upon the behavior of an adult. The authentic case history of a 23-year-old girl forms the basis for this 'unique film' (The New York Times)." Courtesy The National Film Board of Canada. 20 min.
Dime Store. 1949. USA. Directed by Dorsey Alexander. "The wonders of the Ten Cent Store. Hundreds of fascinating objects come to riotous life in this delightful experimental film." Courtesy BAMPFA. 5 min.
Power of Plants. 1951. USA. Directed by John Kieran, Paul F. Moss, Thelma Schee. "A fascinating time-lapse film study of plants pushing through layers of tinfoil, lifting weights, and breaking bottles." Courtesy AV Geeks. 11 min.
A Communications Primer. 1953. USA. Directed by Charles and Ray Eames. "The distinguished modern artist, furniture designer and toy maker in a striking experiment employing collage, animation, paintings and symbols." 22 min.
Breast Self Examination. 1950. USA. Directed by Alexander Gansell. The first breast-cancer-awareness film released for wide distribution, produced by the American Cancer Society, National Cancer Institute, and U.S. Public Health Service. Courtesy the National Film Preservation Foundation. 15 min.
The Private Life of a Cat. 1947. USA. Directed by Alexander Hammid, Maya Deren. "Alexander Hammid [and Maya Deren's] tender documentary is probably the perfect sex education film for small children. One of Cinema 16's most popular films." 22 min. Preserved by MoMA.
Program 94 min.