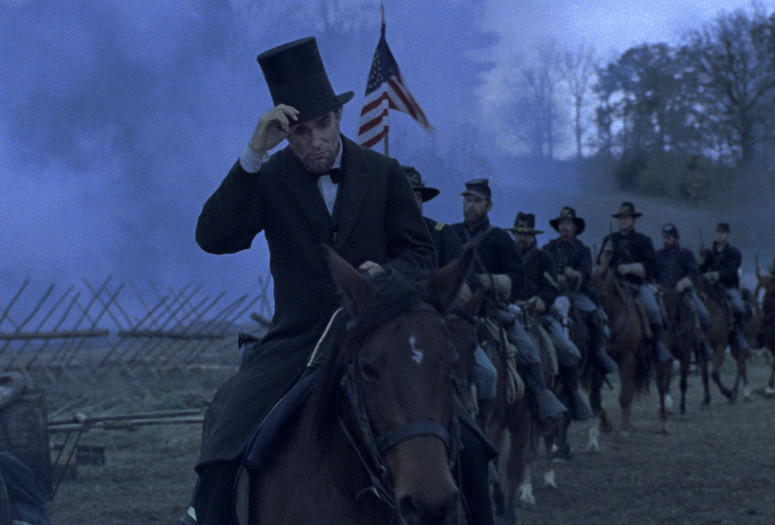 Proof of vaccination is required for on-site film screenings. Learn more about visiting us safely.
Lincoln. 2012. USA. Directed by Steven Spielberg. Screenplay by Tony Kushner. With Daniel Day Lewis, Sally Field, David Strathairn. 150 min.
A study in restraint, determination, and political and personal illumination, Spielberg's Lincoln is a marvel. With the same unrelenting exploration of informed progress he brings to the stage, screenwriter Tony Kushner has created a profoundly human portrait of a historical giant who has taken on superhuman status in popular discourse (witness Abraham Lincoln: Vampire Killer). Day-Lewis brings his Lincoln squarely back to the creaky wood-plank floors of the 19th-century White House, an unstable ground for both his family (played by Sally Field, Joseph Gordon-Levitt, and Gulliver McGrath) and the nation. A history lesson on the fight for the 13th Amendment and the end of the Civil War to be sure, the film is also, and perhaps more importantly, a gentle reminder that the ideals of this nation are and have been continually melted and reshaped in the cauldron of the American experiment.