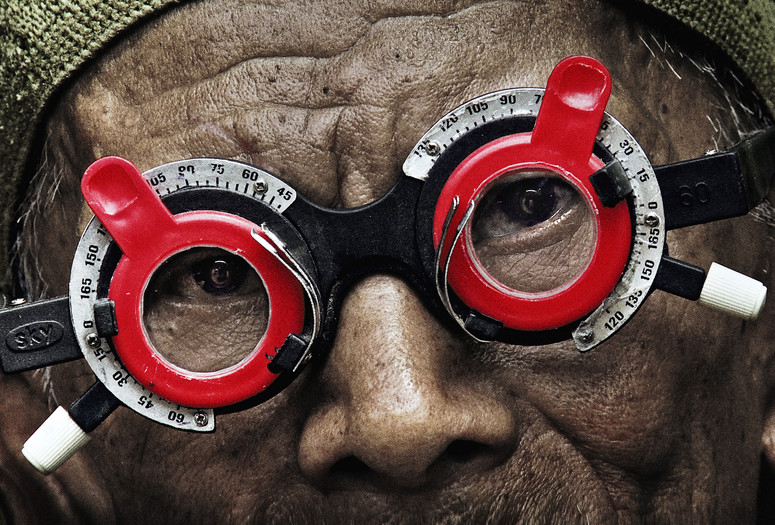 Proof of vaccination is required for on-site film screenings. Learn more about visiting us safely.
The Look of Silence. 2015. Denmark. Directed by Joshua Oppenheimer. DCP. 103 min.
As an act of bearing witness, The Look of Silence has few peers in recent cinema. Whereas its Academy Award–nominated 2012 companion piece, The Act of Killing, was a morally vexing portrait of war crimes that, even after many decades, remain celebrated and mythologized by their perpetrators—the film was a collaboration between Joshua Oppenheimer and numerous Indonesian crew members who had to remain anonymous to ensure their continued safety—The Look of Silence gives voice to the victims of those horrific acts of torture and murder. Under the pretense of conducting eye exams, an ophthalmologist confronts the men who took part in the brutal murder of his brother during the 1965–66 Communist purges, as well as its subsequent cover-up. As in so many other regions ravaged by war and genocide, grim truths hide in plain sight in a country unwilling to own up to its past. The Look of Silence offers a kind of imaginative empathy in a place starved of it for generations.