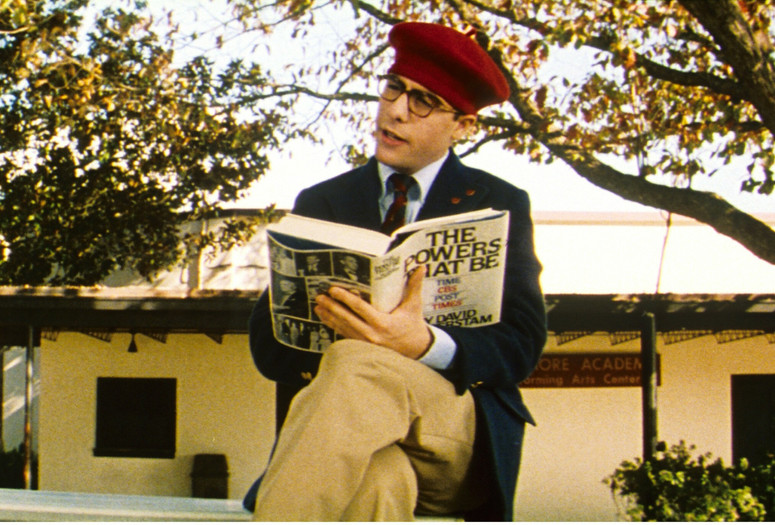 Rushmore. 1998. USA. Directed by Wes Anderson. Screenplay by Anderson, Owen Wilson. With Jason Schwartzman, Bill Murray, Olivia Williams. 35mm. 93 min.
"I guess you've just gotta find something you love to do and then...do it for the rest of your life. For me, it's going to Rushmore." –Max Fischer, sophomore, Rushmore Academy
Anderson made the leap from indie darling to true auteur with his second feature, and this touching comedy remains a classic of '90s American cinema. Jason Schwartzman was cast out of 1,800 teenagers only a month before shooting, and he is brilliant as Max: obnoxious, driven, wounded, and loyal. He is well matched by Bill Murray's Herman Blume, a steel magnate facing a midlife crisis, who becomes a friend and benefactor to Max. Murray, coming off a fallow period in his career, used his performance in Rushmore as a springboard into a fertile second professional act for himself, and it started a decades-long collaboration with Anderson.