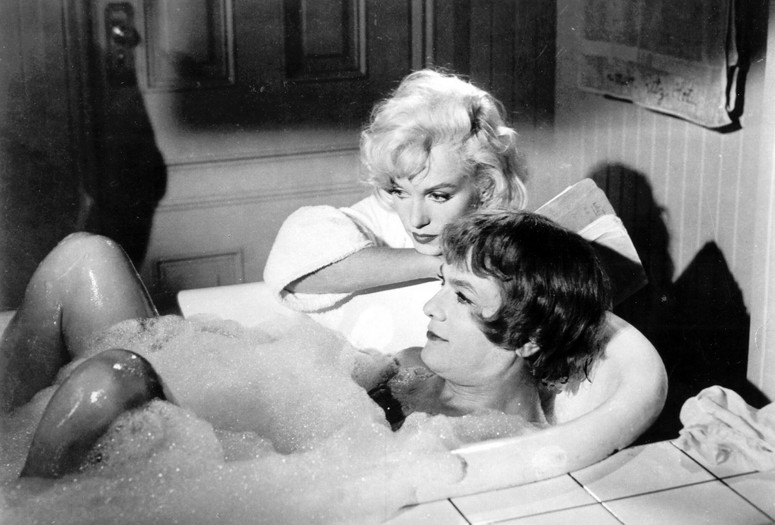 Proof of vaccination is required for on-site film screenings. Learn more about visiting us safely.
Some Like It Hot. 1959. USA. Directed by Billy Wilder. Screenplay by Wilder, I.A.L. Diamond. With Marilyn Monroe, Tony Curtis, Jack Lemmon. DCP. 121 min.
Billy Wilder's frenetic farce, based on a 1935 screenplay by the exiled German writer Robert Thoeren, remains a popular favorite and contains what is probably Curtis's best-remembered role: as a saxophone player in 1920s Chicago who, with his bass-player buddy Jack Lemmon, witnesses a gangland slaying and goes into hiding disguised as a member of an all-female band. As Curtis adopts yet another disguise—an oil heir who sounds suspiciously like Cary Grant—in an attempt to seduce the band's singer (Marilyn Monroe), sidekick Lemmon seems to slide more and more into his female identity, particularly once he attracts the attention of an amorous yachtsman (Joe E. Brown).