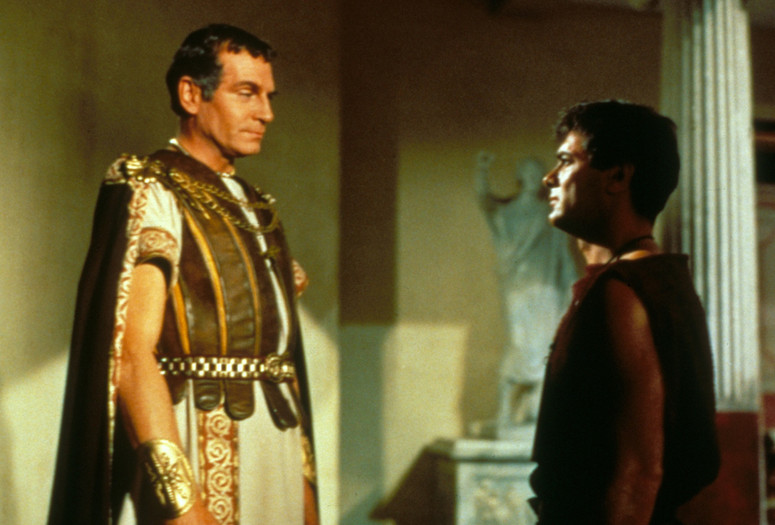 Proof of vaccination is required for on-site film screenings. Learn more about visiting us safely.
Spartacus. 1960. USA. Directed by Stanley Kubrick. Screenplay by Dalton Trumbo. With Kirk Douglas, Laurence Olivier, Jean Simmons, Charles Laughton, Peter Ustinov, John Gavin, Nina Foch, John Ireland, Herbert Lom, Tony Curtis. DCP. 197 min.
Producer and star Kirk Douglas cast his friend Curtis in a memorable cameo in the 1960 widescreen epic Spartacus, only to have Curtis's best scene—a barely sublimated homoerotic bathhouse flirtation between the villainous general Crassus (Laurence Olivier) and his slave Antoninus (Curtis)—removed after the National Legion of Decency objected. A 1991 restoration replaced the missing scene, though because the sound had been lost, Anthony Hopkins stepped in to dub Olivier's lines while Curtis, at the age of 66, returned to dub his younger self. Though director Stanley Kubrick disowned the film (he had been brought in to replace the original director, Anthony Mann, after one week of shooting), Spartacus still carries a political charge, signaling the end of the Hollywood blacklist when Douglas insisted on crediting the once-banned screenwriter Dalton Trumbo.