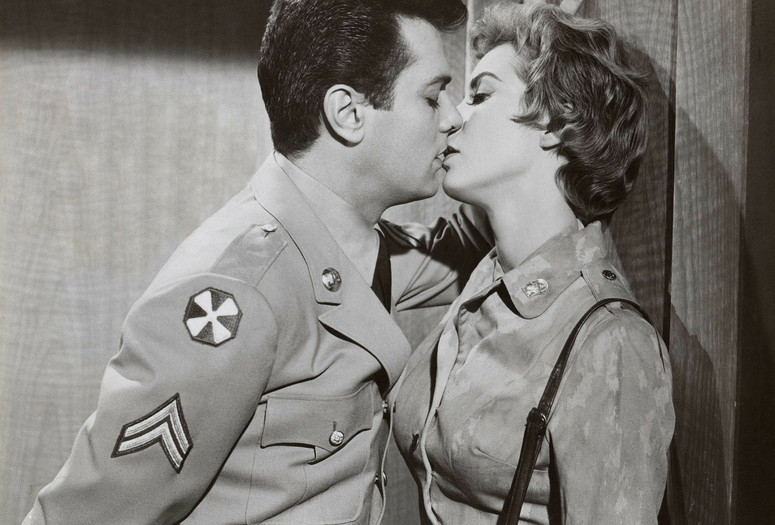 Proof of vaccination is required for on-site film screenings. Learn more about visiting us safely.
The Perfect Furlough. 1958. USA. Directed by Blake Edwards. Screenplay by Stanley Shapiro. With Tony Curtis, Janet Leigh, Keenan Wynn, Elain Stritch. 35mm. 93 min.
Curtis's longest and most fruitful collaboration with a filmmaker was with the director Blake Edwards—a relationship that began with the unfortunately unavailable Mister Cory (1957) and extended through three more completed features and many unfinished projects. The Perfect Furlough, their second film together, consolidated Curtis's persona as a streetwise hustler using his charm and guile to push his way into closed societies. As a corporal isolated in an Arctic radar base with 104 lonely male companions, he rigs a contest sponsored by psychologist Janet Leigh and becomes his company's surrogate on a dream leave in Paris, where he'll be accompanied by starlet Linda Cristal. It's Leigh's job to make sure that Curtis doesn't take his liberty too far, with inevitable and enjoyable results.