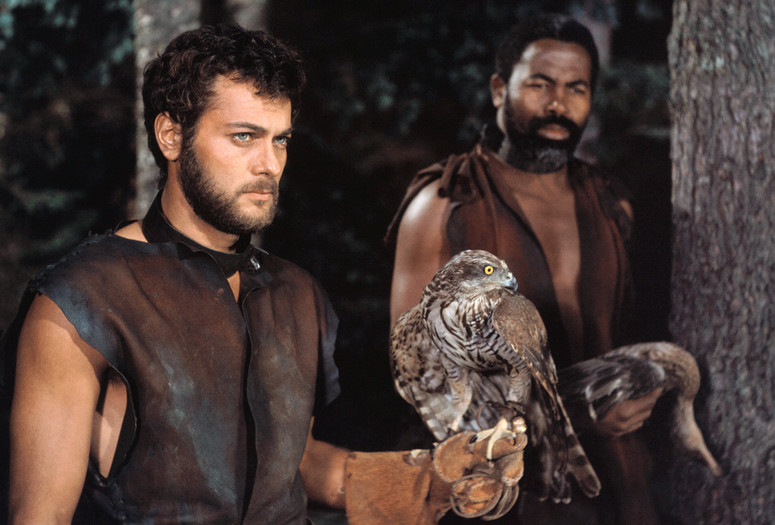 Proof of vaccination is required for on-site film screenings. Learn more about visiting us safely.
The Vikings. 1958. USA/West Germany. Directed by Richard Fleischer. Screenplay by Calder Willingham, Dale Wasserman. With Kirk Douglas, Tony Curtis, Ernest Borgnine, Janet Leigh. DCP. 116 min.
The introduction of widescreen formats and the loosening of censorship gave new life to the historical epic in the late 1950s, and Richard Fleischer's 1958 The Vikings takes full advantage of both. Fleischer's multi-planar staging of action recalls Raoul Walsh's groundbreaking The Big Trail of 1930, amplified by the color cinematography of Jack Cardiff (Black Narcissus) and spectacular Norwegian locations. Once again playing an outsider/usurper, Curtis stars as the enslaved, illegitimate son of the roaring King Ragnar (Ernest Borgnine), locked in combat with his brutal half-brother Einar (Kirk Douglas). Their competition comes to a head when both fall under the spell of a captured Welsh princess (Janet Leigh).