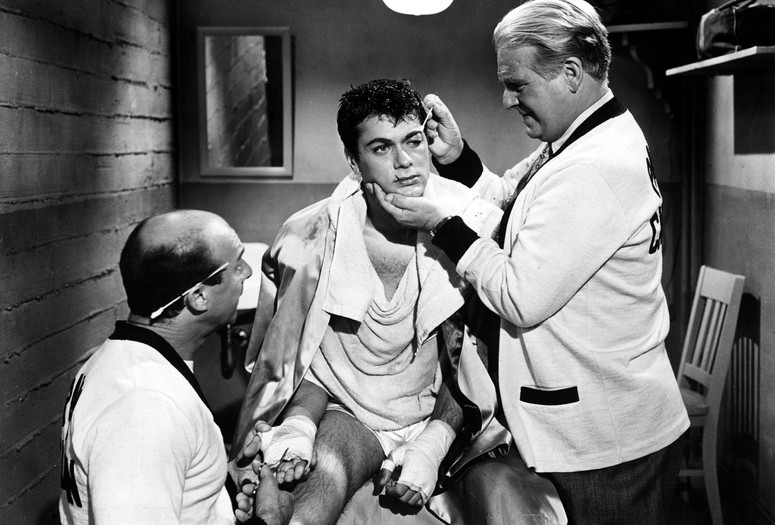 Proof of vaccination is required for on-site film screenings. Learn more about visiting us safely.
Flesh and Fury. 1952. USA. Directed by Joseph Pevney. Screenplay by Bernard Gordon. With Tony Curtis, Jan Sterling, Mona Freeman. 35mm. 83 min.
Universal promoted Curtis to stardom with the 1951 The Prince Who Was a Thief, a costume picture that later became notorious for Curtis's alleged Bronx-inflected reading of the line, "Yondah lies the castle of my faddah"—though there is no such moment in the movie. Casting Curtis closer to type, the studio tried him as a sensitive street kid in the John Garfield mold with Flesh and Fury, in which he plays a deaf boxer struggling to win a title and defeat prejudice. Director Joseph Pevney, a former actor (he had appeared with Garfield in Body and Soul), guides Curtis through an ambitious performance that relies heavily on mime; his foil is the inimitably brassy Jan Sterling (fresh from Ace in the Hole) as a gold-digger who howls with ecstasy as Curtis pummels his opponents.