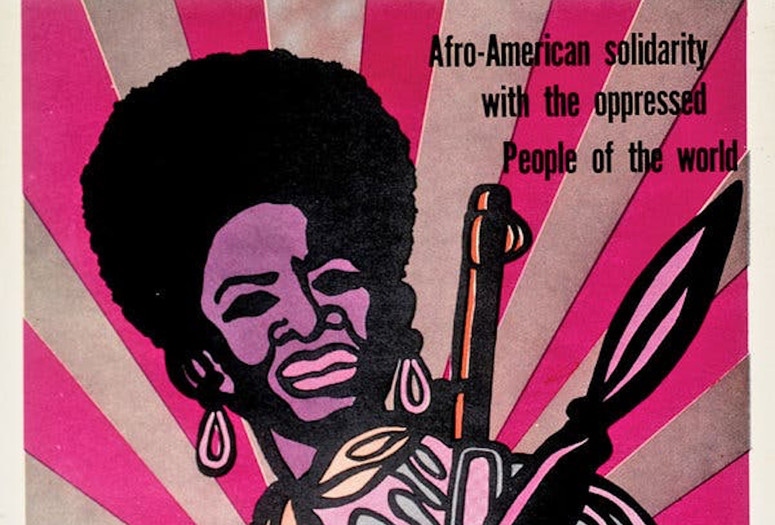 Art and Practice is a series of programs that bring together emerging and experienced artists to explore the challenges and possibilities of sustaining a creative life.
"Create art that challenges the colonization of the imagination."
Emory Douglas invites artists to engage with the above challenge and 11 others included in his Political Artist Manifesto. This participatory session will establish an intergenerational dialogue on the strategies and responsibilities of artists engaged in political struggle. Douglas will draw on his experience creating pow­er­ful images that depict the real­ity of racial injus­tice in Amer­ica and his work as the resident Revolutionary Artist and Minister of Culture for the Black Panther Party from 1967 to the 1980s. Participants are invited to bring their own reflections on the possibilities for activist art-making today, as well as their responses to Douglas's manifesto. The conversion will be moderated by artist, writer, and educator Colette Gaiter.
This program is for anyone who identifies as an artist and/or designer and will take place over Zoom. This program is free, but an application form is required. To keep the conversation intimate, registration is limited and applications will be accepted on a rolling basis. For more information, please contact [email protected].
The activist Emory Douglas joined the Black Panther Party as their Revolutionary Artist and soon became the Minister of Culture, serving from 1967 until the early 1980s. He art-directed, designed, and was the main illustrator for the weekly Black Panther newspaper in those roles. Posters made from his illustrations and displayed on Black community walls helped spread the Party's liberation ideology and messages. Over 50 years later, his Black Panther images are iconic, expanding their influence on current international liberation movements. His posters and illustrations featuring bold graphic images of African American men, women, and children encouraged and empowered people to take action in their own communities. He continues to motivate activism by speaking to international audiences about his work. Often working collaboratively with other artists in locations around the world, his current work continues to advocate for "all power to the people."
Colette Gaiter is an artist, writer, and professor in the University of Delaware's departments of Africana Studies and Art and Design. Her writing on Emory Douglas has been published in the books Black Panther: The Revolutionary Art of Emory Douglas, West of Center: Art and the Counterculture Experiment in America, 1965–1977, and Art, Global Maoism and the Chinese Cultural Revolution, in addition to other publications. She is currently working on a new book about Douglas's work.
Accessibility
Automated captioning is available for all online programs. American Sign Language (ASL) interpretation and live captioning is available for public programs upon request with two weeks' advance notice. MoMA will make every effort to provide accommodation for requests made with less than two weeks' notice. For accessibility questions or accommodation requests please email [email protected] or call (212) 708-9781.




Volkswagen of America is proud to be MoMA's lead partner of education.

Generous support for Adult and Academic Programs is provided by the Agnes Gund Education Endowment Fund for Public Programs, The Junior Associates of The Museum of Modern Art Endowment for Educational Programs, and the Jeanne Thayer Young Scholars Fund. Additional support is provided by the Annual Education Fund.