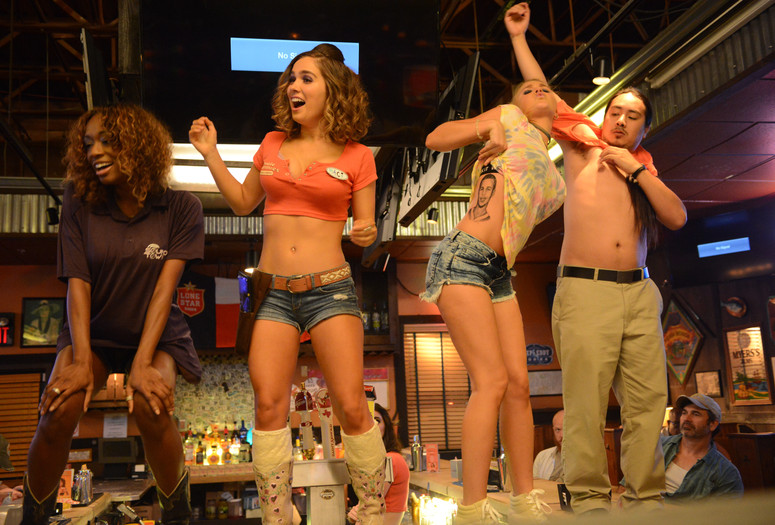 Virtual Cinema screenings are available exclusively to MoMA members. Not a member? Join today and start streaming.
Support the Girls. 2018. USA. Written and directed by Andrew Bujalski. With Regina Hall, Shayna McHayle (aka Junglepussy), Haley Lu Richardson, AJ Michalka. 93 min.
Andrew Bujalski's rib-bruising comedy concerns a crew of waitresses at a Texas sports bar called Double Whammies (unsubtly modeled after Hooters) who find cause to reevaluate their life choices over the course of one very long day. Lisa (Regina Hall) is the put-upon manager juggling call-outs, boorish regulars, a painfully uncommunicative boss, and a long-simmering breakup with her husband—and that's all before a man gets trapped in the restaurant's ventilation system during an aborted robbery attempt. Anchored by a career-best performance from Hall, Support the Girls is that rare A-list comedy unafraid to depict what it actually takes to make a living in the service industry, counterbalancing the drudgery of work with Lisa's seemingly inexhaustible faith that employees will make better decisions for themselves when treated with respect and dignity.
Virtual Cinema is not available to Annual Pass members. With the exception of Modern Mondays programs, Virtual Cinema screenings are not available outside the US.