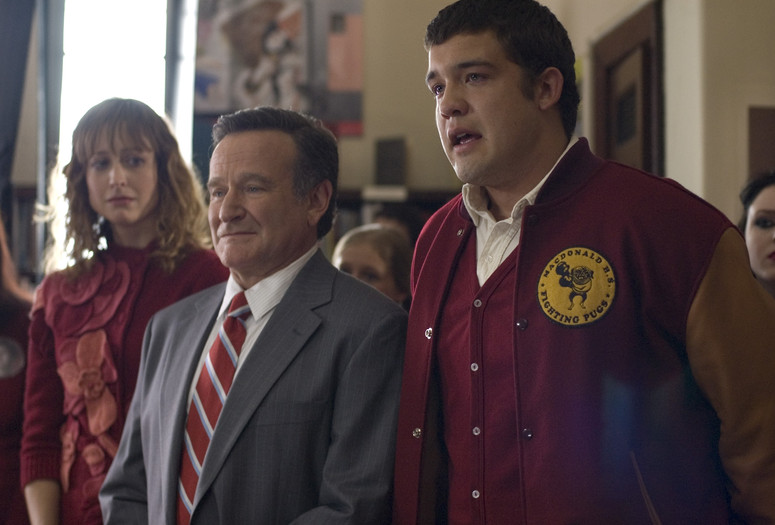 Virtual Cinema screenings are available exclusively to MoMA members. Not a member? Join today and start streaming.
World's Greatest Dad. 2009. USA. Written and directed by Bobcat Goldthwait. With Robin Williams, Daryl Sabara, Morgan Murphy. 99 min.
Fifteen-year-old Kyle Clayton (Daryl Sabara) is rude to his father, obnoxious to everyone else, and extremely horny. When Kyle dies in an unfortunate autoerotic accident, his father, high school English teacher Lance (an understated Robin Williams), takes the opportunity to create a respectable narrative to provide cover for his son's cause of death, while also seizing a moment for his own frustrated writing career to blossom. Bobcat Goldthwait's restrained direction allows the cast to land even the most pitch-black comic moments, with Sabara providing an especially energetic performance. Williams was originally slated for a supporting role, but took the lead after being impressed with Goldthwait's script.
Virtual Cinema is not available to Annual Pass members. With the exception of Modern Mondays programs, Virtual Cinema screenings are not available outside the US.