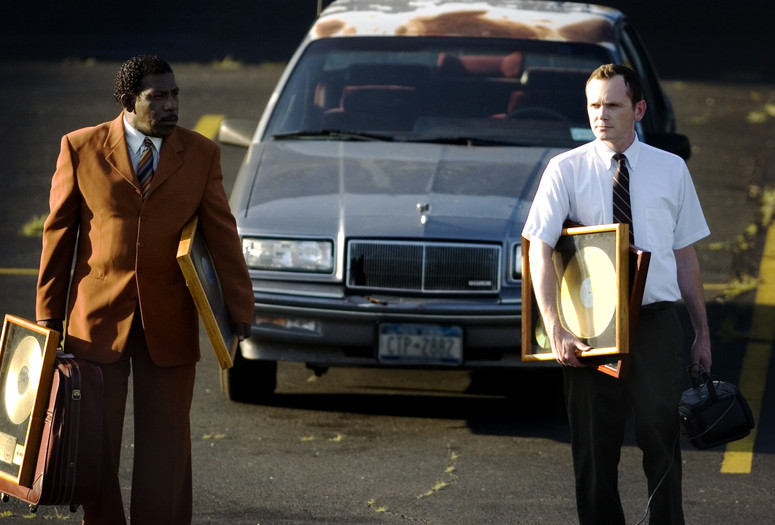 Virtual Cinema screenings are available exclusively to MoMA members. Not a member? Join today and start streaming.
Great World of Sound. 2007. USA. Directed by Craig Zobel. Screenplay by Zobel, George Smith. With Pat Healy, Kene Holiday, John Baker. 106 min.
You've seen the ads: Show Us Your Talent, We'll Make You a Star. In his feature debut, Craig Zobel shines a harsh light on the upside—and downside—of looking for shortcuts to fame. Martin (Pat Healy) and Clarence (Kene Holliday) are a production company's A-team, setting up shop in hotel rooms in large towns and medium-sized cities to audition local musicians for a shot at the gold ring. Both men seem to believe they are supporting new talent, until problems arise—first small, then larger. Zobel, who would go on to great acclaim directing the limited series Mare of Easttown, cast many amateur musicians in supporting roles, and their performances add a touch of poignancy. (ND/NF 2008)
Virtual Cinema is not available to Annual Pass members. With the exception of Modern Mondays programs, Virtual Cinema screenings are not available outside the US.