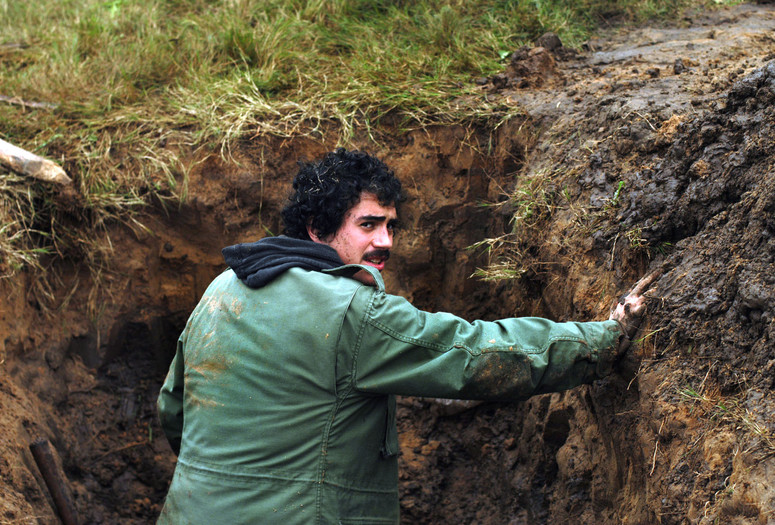 Virtual Cinema screenings are available exclusively to MoMA members. Not a member? Join today and start streaming.
La perrera (The Dog Pound). 2006. Argentina/Canada/Uruguay/Spain. Written and directed by Manuel Nieto Zas. With Pablo Riera, Martín Adjemián, María Sofía Dabarca. In Spanish; English subtitles. 109 min.
Desperate and unfortunate, lazy and hesitant, 25-year-old David has failed as a student and lost the scholarship that financially supported him in the capital city. Now he must pass an exam that will take place in a year if he wants this grant to continue. In order to prepare, he has come to live at La Pedrera, a small beach town where his father has given him the mission of building a house during the winter. Manuel Nieto Zas's confident debut feature is the story of the construction as well as David's tragicomic fight to survive in a world where there are as many dogs as men, and few women, and where no one wants to work.
Virtual Cinema is not available to Annual Pass members. With the exception of Modern Mondays programs, Virtual Cinema screenings are not available outside the US.