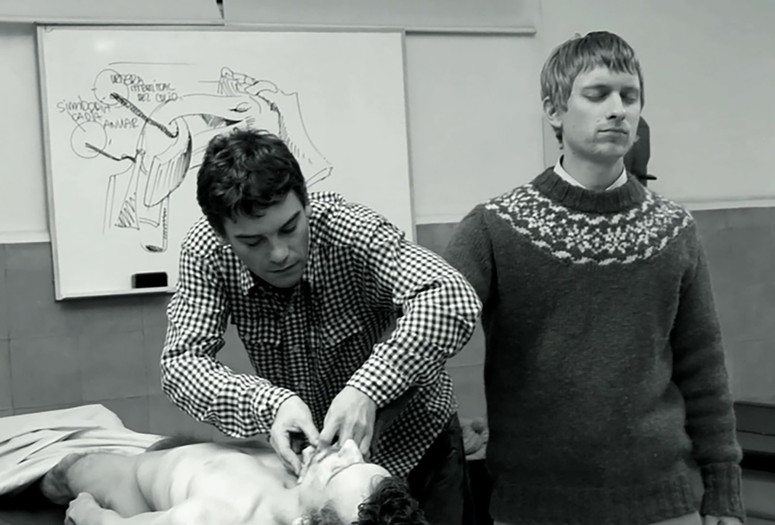 Virtual Cinema screenings are available exclusively to MoMA members. Not a member? Join today and start streaming.
La vida me mata (Life Kills Me). 2007. Chile. Directed by Sebastián Silva. Screenplay by Silva, Pedro Peirano. With Gabriel Díaz, Diego Muñoz, Claudia Celedón. In Spanish; English subtitles. 92 min.
Sebastián Silva catapulted to international attention after winning the Grand Jury Prize at Sundance for his second film, The Maid, going on to make Crystal Fairy, Magic Magic, and Nasty Baby. Yet somehow his debut feature, Life Kills Me, has never sufficiently gotten its due. Mixing eroticism, despair, absurdist gallows humor, and sudden bursts of fantasy, it's the story of a no-budget cinematographer, trailed by death and misfortune, whose life is reawakened by the grotesque macabre pleasures of a newfound friend.
Virtual Cinema is not available to Annual Pass members. With the exception of Modern Mondays programs, Virtual Cinema screenings are not available outside the US.