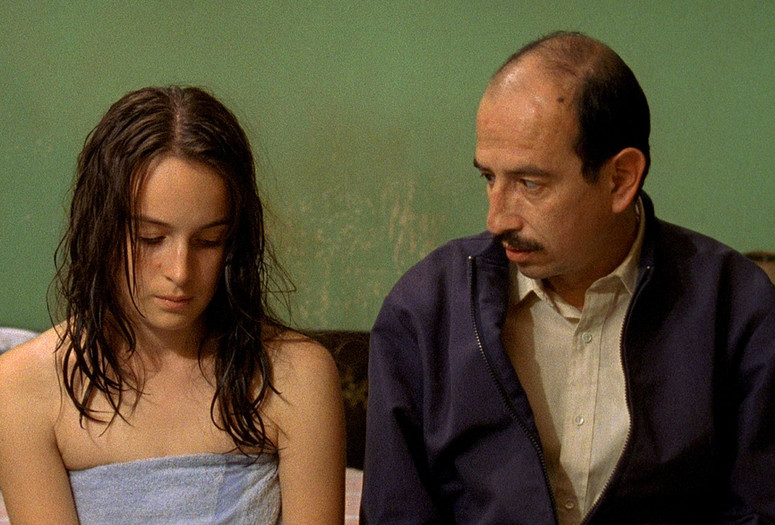 Virtual Cinema screenings are available exclusively to MoMA members. Not a member? Join today and start streaming.
Sangre. 2005. Mexico/France. Written and directed by Amat Escalante. With Cirilo Recio Dávila, Claudia Orozco, Martha Preciado. In Spanish; English subtitles . 90 min.
Violence as a shock to the system, whether familial or societal, is a throughline in much contemporary Mexican cinema, though it is rarely depicted with such intimate ferocity as in Heli, for which Amat Escalante won Best Director at Cannes in 2013. A different sort of violence, more habitual and domestic, underlies Escalante's debut slow-burn drama Sangre, which premiered at Cannes and then in New Directors/New Films 2006. Shot in widescreen with nonprofessional actors, the film observes the joyless marriage of Diego, a paunchy doorman who counts visitors at a municipal building, and his younger wife Blanca, who works at a sushi restaurant, as their familiar routine—argue, watch telenovelas, have sex, argue, have sex—is upset by the sudden and desperate arrival of Diego's daughter from a previous marriage.
Virtual Cinema is not available to Annual Pass members. With the exception of Modern Mondays programs, Virtual Cinema screenings are not available outside the US.