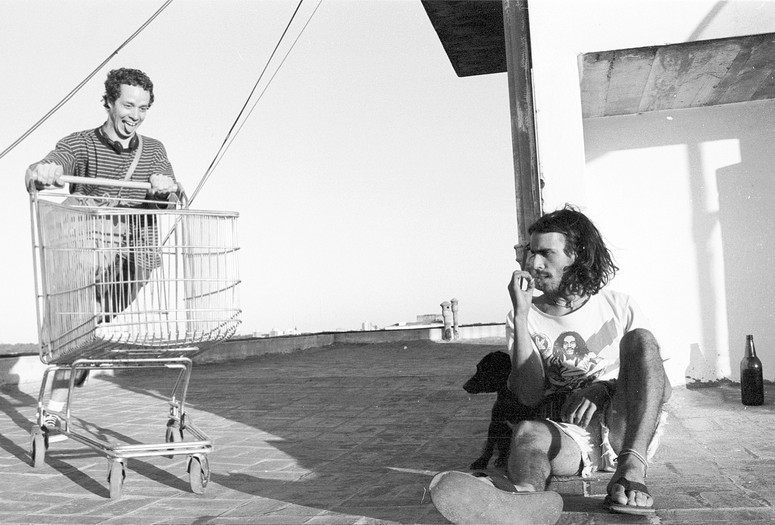 Virtual Cinema screenings are available exclusively to MoMA members. Not a member? Join today and start streaming.
25 Watts. 2001. Uruguay. Written and directed by Juan Pablo Rebella, Pablo Stoll. With Daniel Hendler, Jorge Temponi, Alfonso Tort. In Spanish; English subtitles. 92 min.
This year marks the 20th anniversary of this wry, fresh, and funny slacker comedy, shot in black and white in Montevideo, in which three friends, Javi, Seba, and Leche, spend the day wandering around the neighborhood with nothing to do but drink beer, smoke, talk about girls, and interact with picturesque characters. Winner of the Tiger Award at the Rotterdam Film Festival, 25 Watts consolidated Uruguay's influential role in the revitalization of Latin American cinema of the new century, initiating a prolific and exciting period for young local filmmakers, and launching the careers of many key filmmakers, including the directorial duo Juan Pablo Rebella and Pablo Stoll (Whisky), producer Fernando Epstein (Monos), and cinematographer Bárbara Álvarez (The Headless Woman).
Virtual Cinema is not available to Annual Pass members. With the exception of Modern Mondays programs, Virtual Cinema screenings are not available outside the US.