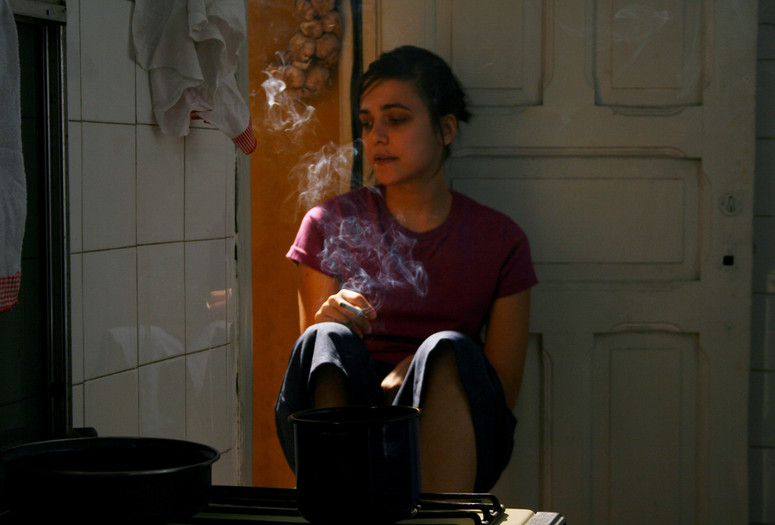 Virtual Cinema screenings are available exclusively to MoMA members. Not a member? Join today and start streaming.
Mulher à Tarde (Afternoon Woman). 2012. Brazil. Written and directed by Affonso Uchôa. With Renata Cabral, Luísa Horta, Ana Carolina Oliveira. In Portuguese; English subtitles. 58 min.
Even before the international success of Araby, co-directed with João Dumans, Affonso Uchôa found poetry and politics in the overlooked lives of marginal Brazilian people. His Afternoon Woman is a painterly, formalist portrait of three seemingly ordinary women living in a seemingly ordinary home in downtown Belo Horizonte. Inspired by Michelangelo Antonioni's Red Desert, Gus Van Sant's Last Days, Júlio Bressane's Filme de amor, and Sergei Parajanov's The Color of Pomegranates, the filmmaker betrays a fascination with the intricate interplay of meaningful gestures and decisive moments in shaping a sense of self and creating a kind of cinematic reality.
Virtual Cinema is not available to Annual Pass members. With the exception of Modern Mondays programs, Virtual Cinema screenings are not available outside the US.