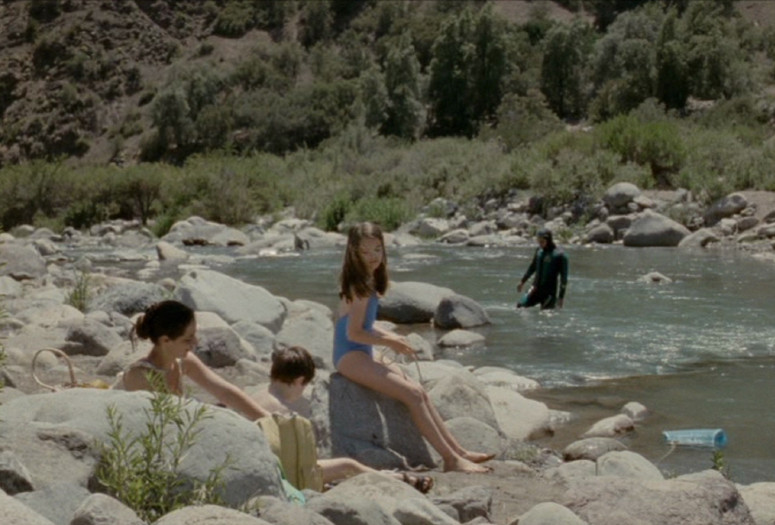 Virtual Cinema screenings are available exclusively to MoMA members. Not a member? Join today and start streaming.
De jueves a domingo (Thursday Till Sunday). 2012. Chile. Written and directed by Dominga Sotomayor. With Santi Ahumada, Francisco Pérez-Bannen, Paola Giannini. In Spanish; English subtitles. 96 min.
Winner of top prizes at Rotterdam, IndieLisboa, and New Horizons in Poland, Thursday Till Sunday, the debut feature of Dominga Sotomayor (Too Late to Die Young)—now considered one of the leading lights of contemporary Chilean cinema—is an exquisitely close study of Lucia, an 11-year-old girl buffeted by her parents' marital tensions, recriminations, and bitter regrets and by a countervailing sense of her own inchoate desires and yearning for freedom. During their family road trip, as Lucia homes in on gestures and offhand remarks that seem pregnant with meaning, Barbara Álvarez's camera rarely strays from her eagle-eyed point of view. (Álvarez's gift for claustrophobic cinematography, in this case on Super 16, is also evident in Federico Veiroj's Acne and Juan Pablo Rebella and Pablo Stoll's *25 Watts*—both in this series—as well as Lucrecia Martel's The Headless Woman.)
Virtual Cinema is not available to Annual Pass members. With the exception of Modern Mondays programs, Virtual Cinema screenings are not available outside the US.