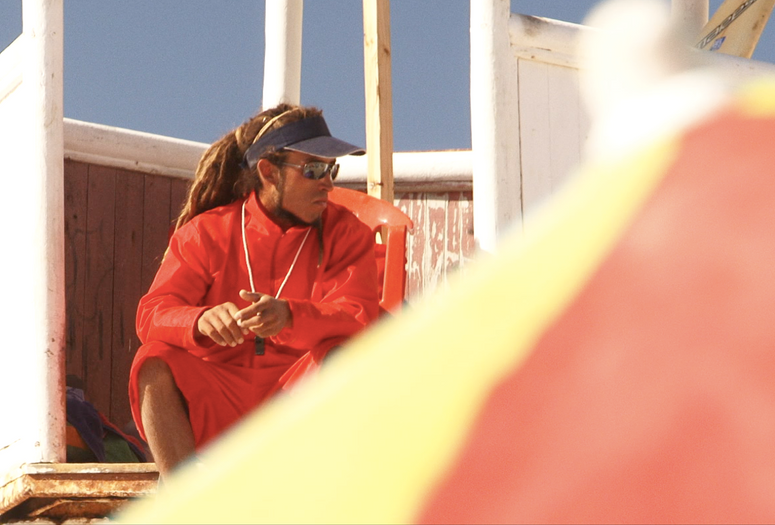 Virtual Cinema screenings are available exclusively to MoMA members. Not a member? Join today and start streaming.
El salvavidas (The Lifeguard). 2011. Chile. Directed by Maite Alberdi. Screenplay by Alberdi, Sebastián Brahm. In Spanish; English subtitles. 64 min.
A deceptively simple and fascinating study on social behavior, this debut feature by the recent Academy Award-nominated Chilean documentarian Maite Alberdi (The Mole Agent) follows Mauricio, a lifeguard with a deep tan and dreadlocks who, paradoxically, tries to steer clear of the water. Justifying his rigid work philosophy, he preaches that prevention is the best way to prevent drowning. Yet the crowds of tourists that flock to the Chilean beaches during the summer season, and Mauricio's coworkers, don't want to deal with his attitude and arrogance. From her very first film, Alberdi creates truer-than-fiction characters from her documentary subjects, using cinéma vérité narratives and humor as ingenious tools for poignant social commentary. Winner of the Cinema Tropical Award for best Latin American documentary, The Lifeguard heralded the arrival of an exciting and unique voice in world documentary cinema.
Virtual Cinema is not available to Annual Pass members. Virtual Cinema screenings are not available outside the US.