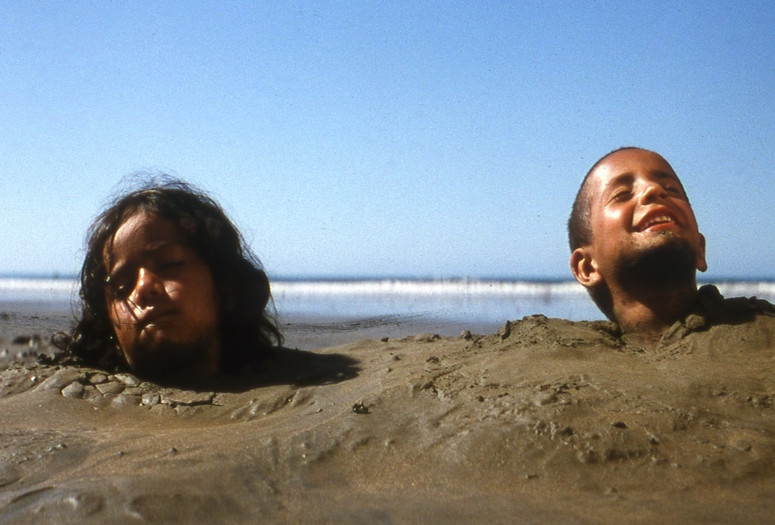 Virtual Cinema screenings are available exclusively to MoMA members. Not a member? Join today and start streaming.
Agua fría de mar (Cold Water of the Sea). 2010. Costa Rica/France/Spain/Netherlands/Mexico. Written and directed by Paz Fábrega. With Monserrat Fernández, Lil Quesada Morúa, Luis Carlos Bogantes. In Spanish; English subtitles. 83 min.
Winner of the Tiger Award at the Rotterdam Film Festival, a milestone achievement for Central American cinema at the time, Paz Fábrega's first film follows Mariana and Rodrigo, a young and affluent couple from San José, Costa Rica, who are spending their New Year's vacation on the Pacific coast, when they find seven-year-old Karina, who has run away from her family. This random encounter will provoke anxiety for Mariana, particularly after the girl disappears the following morning after telling them of having been a victim of family abuse. Handsomely lensed by Uruguayan cinematographer María Secco and elegantly directed, Fábrega's understated, fascinating work earned her international acclaim and opened exciting possibilities for Central American cinema.
Virtual Cinema is not available to Annual Pass members. With the exception of Modern Mondays programs, Virtual Cinema screenings are not available outside the US.