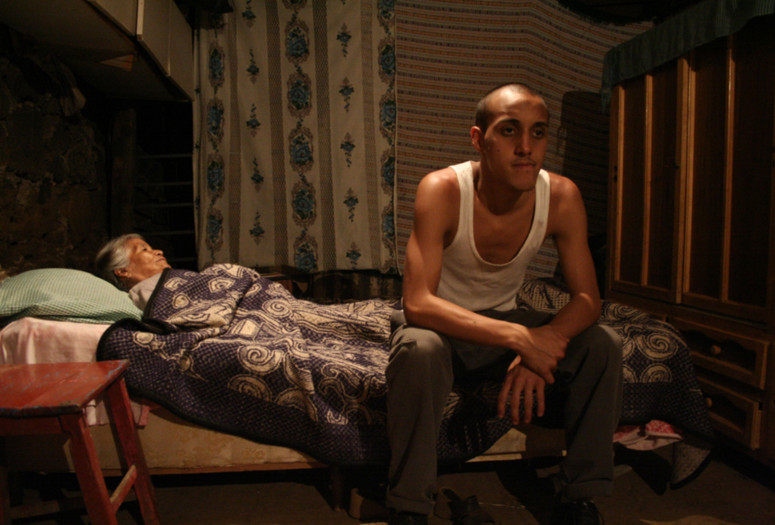 Virtual Cinema screenings are available exclusively to MoMA members. Not a member? Join today and start streaming.
¿Dónde están sus historias? (Where Are Their Stories?). 2007. Mexico/Canada. Written and directed by Nicolás Pereda. In Spanish; English subtitles. 73 min.
Together with his relative contemporaries Lisandro Alonso in Argentina, Pedro Costa in Portugal, and Apichatpong Weerasethakul in Thailand, the Mexican-Canadian filmmaker Nicolás Pereda imbues the lives of the working poor with dignity, complexity, and resigned humor, making the marginal central to our attention through his use of fragmentary narratives, oblique angles, near-wordless communication, anti-psychology, and a destabilizing interplay between neorealist "truth" (nonprofessional actors, indigenous locations) and staged "fiction." In Where Are Their Stories?, about a familial conflict over land, Pereda introduces Teresa Sánchez and Gabino Rodríguez, actors who would continue to play mother and son in very different guises in subsequent films like Together, Perpetuum Mobile, Summer of Goliath, and Greatest Hits.
Virtual Cinema is not available to Annual Pass members. With the exception of Modern Mondays programs, Virtual Cinema screenings are not available outside the US.