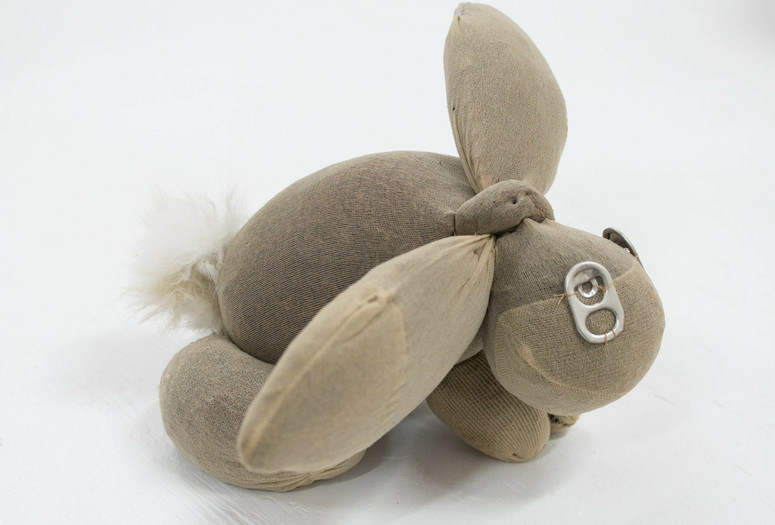 This event is a collaboration between the American Indian Community House and MoMA.
Join a conversation exploring concepts of gifts and gifting with artists and musicians Gabrielle L'Hirondelle Hill, Muriel Miguel, Laura Ortman, Skeena Reece, George Stonefish, Tania Willard, and Tracy Williams. The conversation will be moderated by Tailinh Agoyo and hosted by Lance Richmond and Frances Grumbly.
American Indian Community House (AICH) was founded in 1969 by Native American volunteers as a community-based organization mandated to improve the status of Native Americans and to foster intercultural understanding. The mission of AICH is to improve and promote the well-being of the American Indian community and to increase the visibility of American Indian cultures in an urban setting in order to cultivate awareness, understanding, and respect. For more information, visit aich.org.
This event is free, open to all, and takes place via Zoom meeting. Register online.
Moderator:
Tailinh Agoyo is cofounder and director of We Are the Seeds of CultureTrust, a nonprofit organization committed to uplifting and amplifying Indigenous voices through the arts. Agoyo is also an artist and has worked as an actor in film and television for over 30 years. She is a proud mom to four wonderful boys.
Speakers:
Gabrielle L'Hirondelle Hill is a Metis artist and writer who lives on Squamish, Musqueam, and Tsleil-Waututh land. Her sculptural practice explores the history of found and sourced materials to enquire into concepts of land, property, and economy. Hill is also a member of BUSH gallery, an Indigenous artist collective seeking to decentre Eurocentric models of making and thinking about art, prioritizing instead land-based teachings and Indigenous epistemologies.
Muriel Miguel (Kuna/Rappahannock) is the founder and artistic director of Spiderwoman Theater. Miguel is a director, choreographer, actor, and educator and has worked in performance in both the US and Canada for over 40 years. She is a 2018 Doris Duke Artist and has been awarded an honorary doctorate of fine arts from Miami University.
Laura Ortman is a White Mountain Apache artist who works across recorded media, live performances, and filmic and artistic soundtracks. She has collaborated with artists such as Tony Conrad, Jock Soto, Raven Chacon, Nanobah Becker, Tanya Lukin Linklater, and Okkyung Lee. Ortman is versed in Apache violin, piano, electric guitar, and keyboards, often sings through a megaphone, and is a producer of audio works using field recordings.
Skeena Reece is a Tsimshian/Gitksan and Cree artist based on the west coast of British Columbia. Her multidisciplinary practice includes performance art, spoken word, humor, sacred clowning, writing, singing, songwriting, and video and visual art. She studied media arts at Emily Carr Institute of Art and Design, and was the recipient of the British Columbia Award for Excellence in the Arts (2012) and The Viva Award (2014).
Urie Ridgeway is a citizen of the Nanticoke Lenni-Lenape Tribal Nation and is a songwriter and singer for the Native American drum group Red Blanket Singers. As owner of Red Blanket Entertainment, he has recorded and produced several albums for various drum groups on the pow-wow trail.
Tania Willard, Secwépemc Nation and settler heritage, is an artist, curator, and assistant professor in visual arts at UBC Okanagan, Syilx territories. Her work as a curator and artist has been shown nationally, with curated exhibitions of note at Vancouver Art Gallery; Beat Nation: Art, Hip Hop and Aboriginal Culture (2012–14) at the Museum of Anthropology UBC; Unceded Territories: Lawrence Paul Yuxweluptun (2016); and Landmarks 2017 in National Parks across Turtle Island. Willard's ongoing collaborative project BUSH gallery is a land-based gallery grounded in Indigenous knowledges in her home territories of Secwepemcúl̓ecw.
Sesemiya (Tracy Williams) is a Skwxwu7mesh basket weaver and gatherer. Her love of land and nature has evolved into a deep relationship that is rooted in Skwxwu7mesh ancestral practice. Sesemiya's baskets are a continuation of the magical connection between the Cedar tree and generations of grandmothers before her.
Hosts:
Frances Grumbly, an enrolled member of the St Regis Mohawk Tribe, is the executive director of the Ingrid Washinawatok El Issa Flying Eagle Woman Fund. She has been actively associated with AICH since its inception and has served on the board for 10 years. She is currently the board treasurer.
Lance Richmond is an enrolled member of the St. Regis Mohawk Tribe in Akwesasne, NY, and has been a member of the American Indian Community House (AICH) and the native community in New York City since 1975. He is a founding member of the Silvercloud Singers and a member of the Thunderbird American Indian Dancers. He has served on the board of AICH for the last eight years as vice-chair.
Accessibility
This event will have live CART captioning. Live captioning and American Sign Language (ASL) interpretation is available for public programs upon request with two weeks advance notice. A PDF of the presentation is available in advance upon request. MoMA will make every effort to provide accommodation for requests made with less than two weeks notice. Please contact [email protected] or (212) 708-9781 to make a request for accommodations.
This session will be led virtually through Zoom, a free video-conferencing software. Participants should have access to a computer, smart phone, or tablet with Internet access. Participants may also dial in using a phone line.
Volkswagen of America is proud to be MoMA's lead partner of education.

Generous support for Adult and Academic Programs is provided by the Agnes Gund Education Endowment Fund for Public Programs, The Junior Associates of The Museum of Modern Art Endowment for Educational Programs, and the Jeanne Thayer Young Scholars Fund. Additional support is provided by the Annual Education Fund.