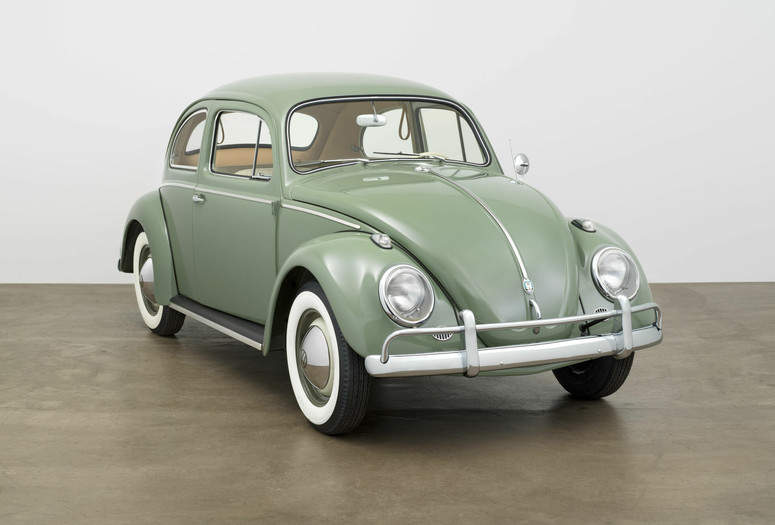 While only a lucky few will ever take home a Picasso or a Van Gogh, many of the design objects featured in Automania are part of our everyday lives. In this online conversation, MoMA staff members from across departments will gather to recount their personal experiences driving cars featured in the exhibition, from the Citroën to the Volkswagen Beetle. Join us to hear their stories, and share your own.
This event is open to members at the Explore category and above. Not a member? Join now to unlock a year of engaging content and events.
Questions? Please contact [email protected].

Automated captioning is integrated through Zoom for all online programs. Live captioning is available for member programs upon request with two weeks' advance notice. We will make every effort to accommodate requests made with less than two weeks' notice. To request live captioning please contact us at [email protected].



The exhibition is made possible by Allianz, MoMA's partner for design and innovation.

Generous funding is provided by Kristen and Andrew Shapiro.

Leadership contributions to the Annual Exhibition Fund, in support of the Museum's collection and collection exhibitions, are generously provided by Jerry I. Speyer and Katherine G. Farley, the Sandra and Tony Tamer Exhibition Fund, The Contemporary Arts Council, Eva and Glenn Dubin, Alice and Tom Tisch, Mimi Haas, the Noel and Harriette Levine Endowment, The David Rockefeller Council, the William Randolph Hearst Endowment Fund, the Marella and Giovanni Agnelli Fund for Exhibitions, Anne Dias, Kathy and Richard S. Fuld, Jr., Kenneth C. Griffin, The International Council of The Museum of Modern Art, Marie-Josée and Henry R. Kravis, and Jo Carole and Ronald S. Lauder.

Major contributions to the Annual Exhibition Fund are provided by The Junior Associates of The Museum of Modern Art, Emily Rauh Pulitzer, Brett and Daniel Sundheim, the Terra Foundation for American Art, Karen and Gary Winnick, and Anna Marie and Robert F. Shapiro.

MoMA Audio is supported by Bloomberg Philanthropies.