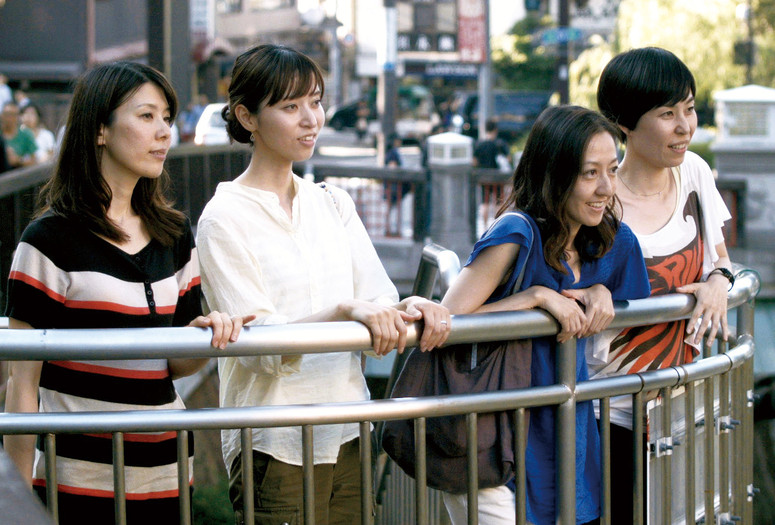 Virtual Cinema screenings are available exclusively to MoMA members. Not a member? Join today and start streaming.
Happy Hour. 2015. Japan. Directed by Ryusuke Hamaguchi. In Japanese; English subtitles. 317 min.
"Hamaguchi is the rare narrative filmmaker for whom everything, including passing trains and the wind, convey emotion, and life itself, in all of its difficult conversational detail, becomes worth listening to and caring for in others and yourself. Experiencing this meticulously constructed masterpiece has the quality of spending time with friends rather than watching a film about friendship: we go to a new-age group therapy session that begins with listening to the guts of others (with your ear to the stomach); we attend a divorce court hearing held as a tribunal on coldness and sex; the wind rushes through the trees while flying a kite with a friend's child; and one of the most miraculous bus conversations between strangers ever constructed on film suggests that false intimacy can also end in an abrupt drawing of boundaries and sudden withdrawal. This is the only five-hour-long film I have experienced that is not epic; tragedy is replaced with a sensitization to the complexity of being alive" (Ken Okiishi).
Virtual Cinema is not available to Annual Pass members. Virtual Cinema screenings are not available outside the US.