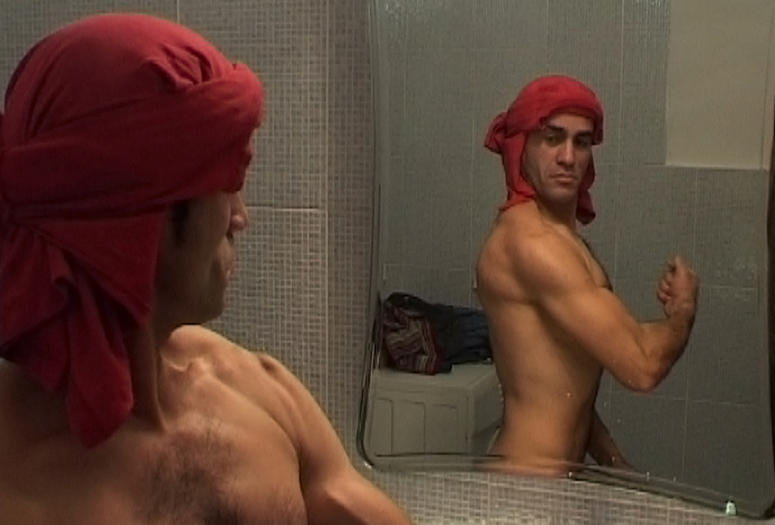 Virtual Cinema screenings are available exclusively to MoMA members. Not a member? Join today and start streaming.
Kenedi Is Getting Married. 2007. Serbia. Directed by Želimir Žilnik. In Romany, Serbo-Croatian German; English subtitles. 80 min.
"Želimir Žilnik invented a new way of making films embedded in social marginalization and political/economic struggle, making some of the most profound, affecting, and continuously startling works of cinema I have ever seen. In Žilnik's Kenedi triology, we encounter Kenedi, one of the greatest non-actor actors to become the star of any film, who acts out versions of his life for the camera in a way not unlike the layered, tragicomic roles he plays off-camera in order to survive. Kenedi, a Roma refugee from Serbia in the 1990s who is forced, after 15 years of living in Germany, into the abyss of going 'back' to a place he barley knows, finds himself, by the third film in this trilogy, at the complex intersections of male sexuality, queerness, prostitution, and marriage; music festival/rave German tourism; EU neoliberal miasma; and flexing his charming personality and good looks. But none of these descriptors does justice to the singular texture of Žilnik's film, so I will go with the official description of the film from the filmmaker, which is its own kind of wonderful, invented transgression of genres: 'Kenedi is in a huge debt after building a house for his family. He finds himself searching for any kind of work to support himself, for as little as 10 EUR per day, a scarce amount to help him relief his debt. Ultimately, Kenedi decides to look for money in sex business. Initially offering his services to older ladies and widows, he expands his "business" to offer sex to wealthy men. When he finds out about new liberal European laws on gay marriages, Kenedi sees prospects in looking for a "marriage material," to renew his search for a legal status in EU. The opportunity arises during EXIT Music Festival, when he meets Max, a guy from Munich. But will their promising relationship bring the solution to Kenedi's problems?'" (Ken Okiishi). Courtesy Zilnik Produkcija
Virtual Cinema is not available to Annual Pass members. Virtual Cinema screenings are not available outside the US.