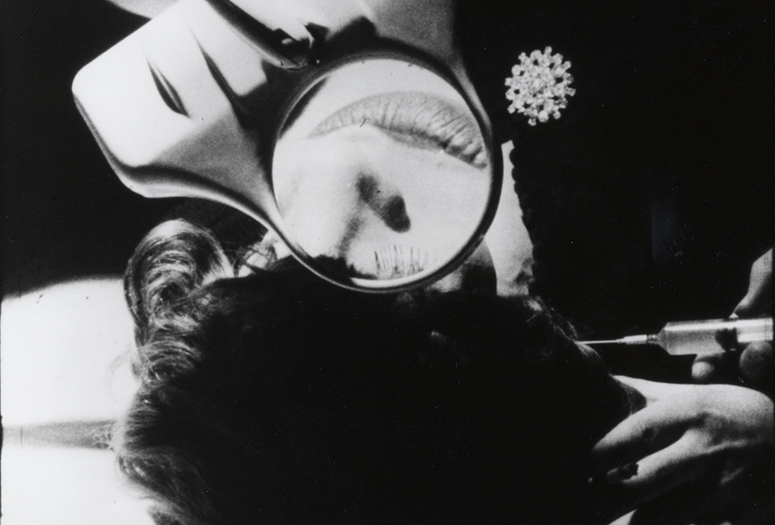 Due to predicted thunderstorms, this screening has been moved inside to Theater 1 on 7/30 at 7:30pm. Please note that proof of vaccination is required for indoor screenings.
Hedy. 1967. USA. Directed by Andy Warhol. Written by Ronald Tavel. With Mario Montez, Mary Woronov, Gerard Malanga, Jack Smith, Ingrid Superstar, Tavel. 66 min.
Performer John Epperson (aka Lypsinka) introduces a new digital transfer of Andy Warhol's noir satire Hedy, inspired by ex-Hollywood star Hedy Lamarr's arrest and trial for shoplifting only months before. Minimally-staged in Warhol's famed East 47th Street studio The Factory, with a dissonant live score by John Cale and Lou Reed (The Velvet Underground), it is fueled by the slow-burning charisma of legendary drag superstar Mario Montez as "the most beautiful woman in the world," and supported by a cast of Warhol regulars under the detached eye of the director's camera.