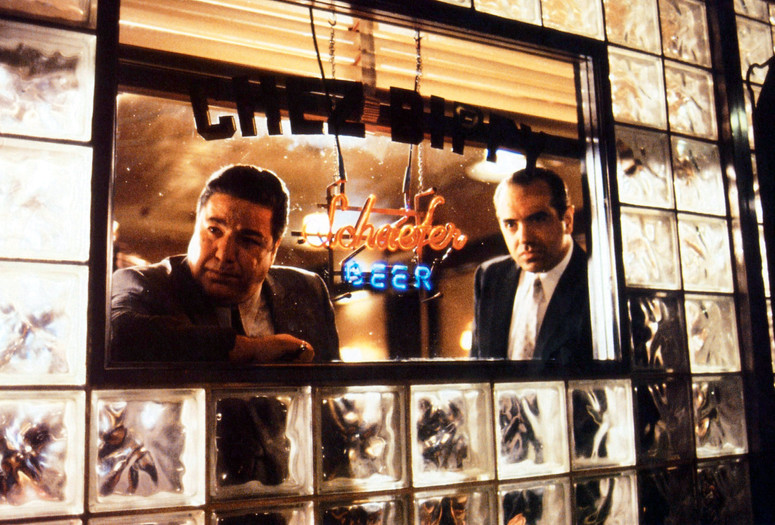 Virtual Cinema screenings are available exclusively to MoMA members. Not a member? Join today and start streaming.
A Bronx Tale. 1993. USA. Directed by Robert De Niro. With De Niro, Chazz Palminteri, Lillo Brancato, Jr., Francis Capra, Taral Hicks. 120 min.
Calogero (Lillo Brancato Jr.) grows up on 187th Street, in the Bronx's Italian-American neighborhood of Belmont, idolizing a neighborhood mobster (Chazz Palminteri, who also penned the screenplay) and ignoring the platitudes of his bus-driver father (Robert De Niro). Initially rendered in a nostalgic haze replete with a doo-wop soundtrack, A Bronx Tale quickly faces the confusion and ugliness of 1968 in a neighborhood engulfed in racial and mob violence and casual cruelty. When Calogero falls hard for an African American classmate (Taral Hicks), he's only further confounded by the splintering world around him. Like Crooklyn's Bed-Stuy neighborhood, which Wynn Thomas would go on to design just a year later, Belmont provides an intimate backdrop to this coming-of-age classic.
Virtual Cinema is not available to Annual Pass members. With the exception of Modern Mondays programs, Virtual Cinema screenings are not available outside the US.