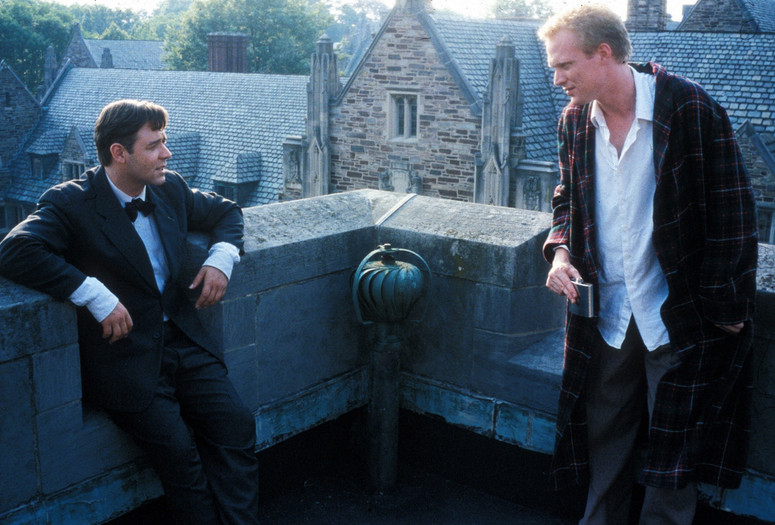 Virtual Cinema screenings are available exclusively to MoMA members. Not a member? Join today and start streaming.
A Beautiful Mind. 2001. USA. Directed by Ron Howard. Screenplay by Akiva Goldsman. With Russell Crowe, Ed Harris, Jennifer Connelly, Paul Bettany, Adam Goldberg. 135 min.
The real-life story of the brilliant and influential mathematician John Nash is interpreted with compassion and genuine sadness in Ron Howard's stripped-down depiction of Nash's notoriously troubled life. Afflicted with schizophrenia, Nash (Russell Crowe) deals with mental illness while attempting to navigate a career in academia and his relationship with his wife (Jennifer Connelly). Wynn Thomas once again proves his mastery of mid-century American design, tracing Nash's life from the 1940s through the '70s. Thomas, alongside cinematographer Roger Deakins, is tasked with making visual the deeply internal life of this complex man. The film won Best Picture, Best Actor, Best Supporting Actress, and Best Adapted Screenplay Academy Awards in 2002.
Virtual Cinema is not available to Annual Pass members. With the exception of Modern Mondays programs, Virtual Cinema screenings are not available outside the US.