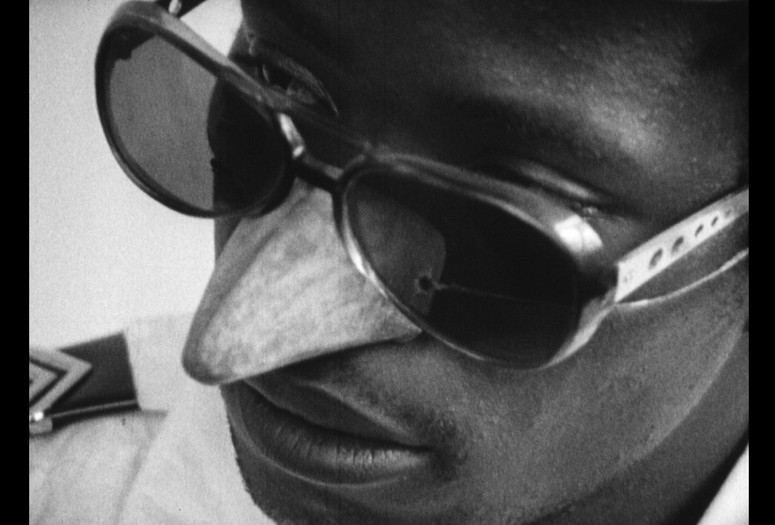 Virtual Cinema screenings are available exclusively to MoMA members. Not a member? Join today and start streaming.
Mueda, Memoria e Massacre (Mueda, Memory and Massacre). 1979. Mozambique. Directed by Ruy Guerra. Screenplay by Calisto Dos Lagos. With Romao Canapoquele, Filipe Gunoguacala, Mauricio Machimbuco. In Makonde, Portuguese; English subtitles. 75 min.
After spending 30 years in Brazil, where he became a key figure of the Cinema Novo movement, Ruy Guerra returned in 1978 to his native Mozambique to film an electrifying piece of absurdist political theater: the amateur theatrical reenactment by survivors of the 1960 Mueda massacre, performed yearly since 1975 in the very town square in which it took place. It was there, on the morning of June 16, 1960, that Portuguese troops fired on a peaceful demonstration of unarmed Makonde nationalists, a bloodbath that left hundreds dead and sparked the Mozambican War of Independence (1965–74) that would end 470 years of Portuguese colonial rule in the East African region.
Virtual Cinema is not available to Annual Pass members. Virtual Cinema screenings are not available outside the US.