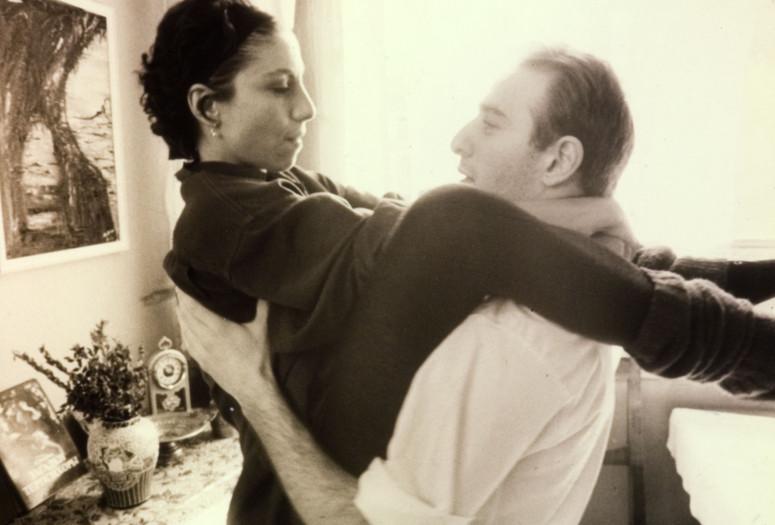 Virtual Cinema screenings are available exclusively to MoMA members. Not a member? Join today and start streaming.
Sghwarze (On the Border). 1993. Georgia. Directed by Dito Tsintsadze. In Georgian; English subtitles. 78 min.
The unacknowledged conflict of On the Border is the civil war in early 1990s Georgia, but the film's sharp-eyed portrayal of political and inter-ethnic violence and one man's divided loyalties could equally take place in Georgia today, a nation living in the shadow of a former Soviet Empire bent on reclaiming its lost golden past. Following the release of his related 2019 film Shindisi, about the Russo-Georgian war of 2008, Tsintsadze observed, "This creeping invasion is going on every week…every day. The border is moving meter by meter. No one knows what to do because any act of resistance could trigger another full Russian occupation."
Virtual Cinema is not available to Annual Pass members. Virtual Cinema screenings are not available outside the US.