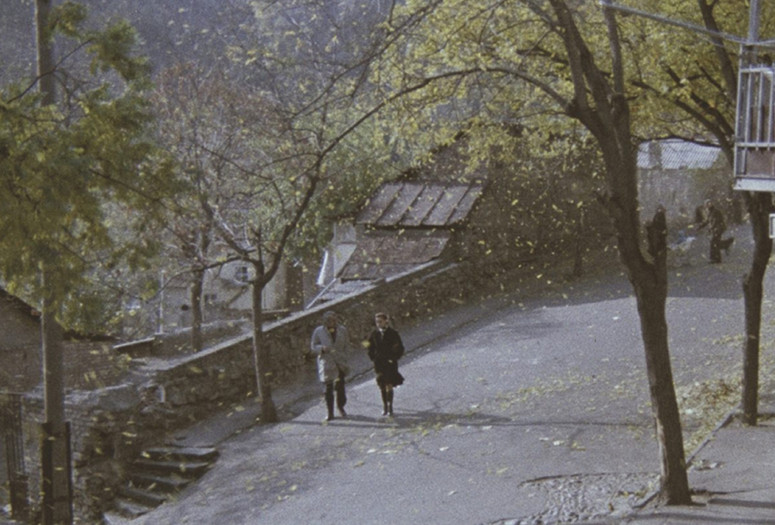 Virtual Cinema screenings are available exclusively to MoMA members. Not a member? Join today and start streaming.
Ramdenime interwiu pirad sakitchebze (Some Interviews on Personal Questions). 1978. Georgia. Directed by Lana Gogoberidze. Screenplay by Gogoberidze, Erlom Akhvlediani, Zara Akhvlediani. With Sofiko Chiaureli, Gia Badridze, Ketevan Orakhelashvili. In Georgian; English subtitles. 94 min.
A landmark of Georgian cinema and second-wave feminism, Some Interviews is an unsung Soviet counterpart to Chantal Akerman's Jeanne Dielman (1975), in which Lana Gogoberidze mixes techniques of vérité documentary with wry, self-reflexive storytelling and breaks taboos of women's sexuality, conflicted desire, and independence. In the film, a well-respected journalist questions contemporary Soviet women about their careers and families, growing increasingly vexed about her own life's decisions and childhood memories of her mother's exile to the Gulag.
Virtual Cinema is not available to Annual Pass members. Virtual Cinema screenings are not available outside the US.