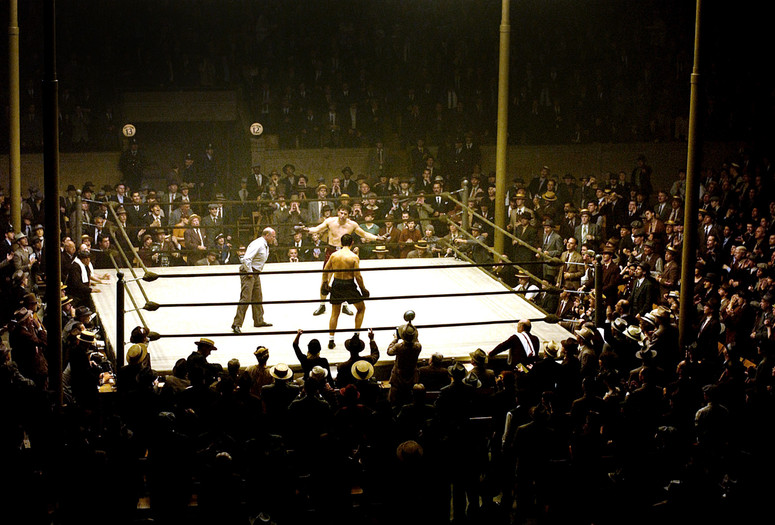 Virtual Cinema screenings are available exclusively to MoMA members. Not a member? Join today and start streaming.
Cinderella Man. 2005. USA. Directed by Ron Howard. With Russell Crowe, Renée Zellweger, Paul Giamatti. 144 min.
Struggling to support his family during the Great Depression, washed-up boxer James J. Braddock (Russell Crowe) stages a comeback, and in turn becomes a folk hero. Based on a true story, director Ron Howard's portrait of redemption amid turmoil is deeply heartfelt and earnest. Wynn Thomas, in his second collaboration with Ron Howard following A Beautiful Mind, crafted meticulous period details on a grand scale, from Braddock's sparse New Jersey family home to the dazzling exterior of Madison Square Garden.
Virtual Cinema is not available to Annual Pass members. With the exception of Modern Mondays programs, Virtual Cinema screenings are not available outside the US.