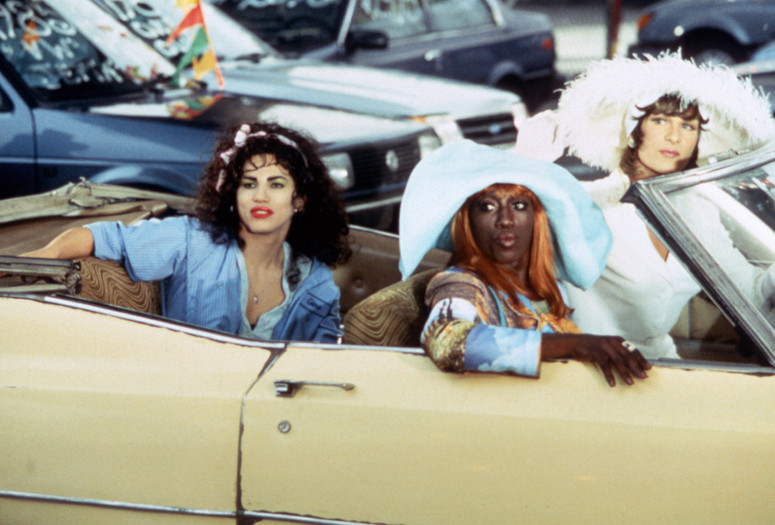 Virtual Cinema screenings are available exclusively to MoMA members. Not a member? Join today and start streaming.
To Wong Foo, Thanks for Everything! Julie Newmar. 1995. USA. Directed by Beeban Kidron. With Wesley Snipes, Patrick Swayze, John Leguizamo. 116 min.
Released in the midst of 1990s drag-mania, this 1995 cult classic with a heart of gold follows drag queens Noxeema Jackson (a devastatingly beautiful Wesley Snipes), Vida Boheme (Patrick Swayze), and Chi-Chi Rodriguez (John Leguizamo) on a road trip from New York City to a drag ball in Hollywood. When their junker car breaks down along the way, the queens befriend the residents of a small, Midwestern town. Wynn Thomas's set designs, bringing us from the ball stage of Webster Hall to dusty-hued small-town exteriors, allow the girls glitter and shine at every turn.
Virtual Cinema is not available to Annual Pass members. With the exception of Modern Mondays programs, Virtual Cinema screenings are not available outside the US.