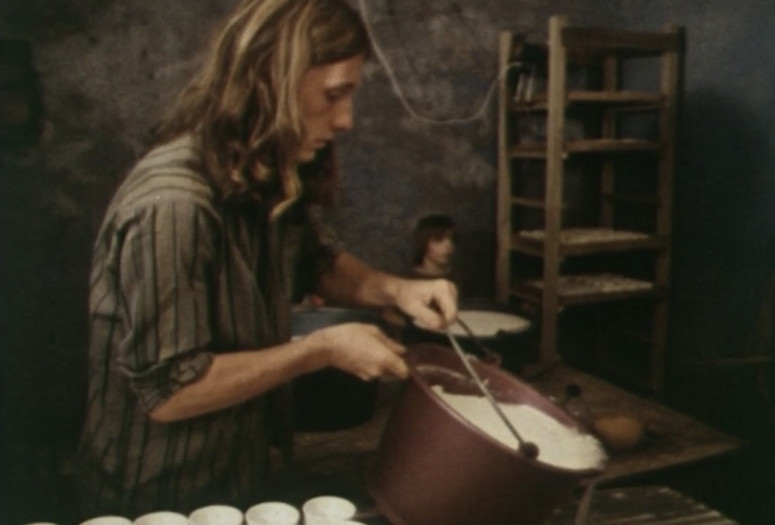 Virtual Cinema screenings are available exclusively to MoMA members. Not a member? Join today and start streaming.
Projet N. 1989. France. Directed by Alain Cazuc. In French; English subtitles. 56 min.
"The Institut national de l'audiovisuel (INA) and Thierry Garrel offered to produce a television documentary about the network that was more "explicit" than Ce gamin, là had been. Deligny did not want a professional crew and contacted Alain Cazuc, who had arrived in the network in 1973. He had studied the sociology of art and was earning his living as a photographer. At Monoblet, while living with the autistic children, he oversaw the part of the network organisation that dealt with filmmaking. "For Projet N [N for NOUS (WE in English)], he said, "I had a starting framework which involved presenting the places, and among these, a key moment, at Le Serret, and the way that what happened there was re-transcribed onto the maps. During the filming, we had the idea of going camping with the children in a new place, to see what fell within the realm of the habitual and routine, how landmarks were re-created, how these are transposed through other rituals." One of the key scenes of the film set in the shelter in Le Serret, shows the adult's extreme attention (under the guise of indifference) to the smallest gestures and movements of the autistic children busying themselves with the task in hand (preparing pancake batter). The scene is a crucial testimony on the common body formed by the adults' adjustment to the particular mode of being of autistic children." – Sandra Alvarez de Toledo
Virtual Cinema is not available to Annual Pass members. With the exception of Modern Mondays programs, Virtual Cinema screenings are not available outside the US.