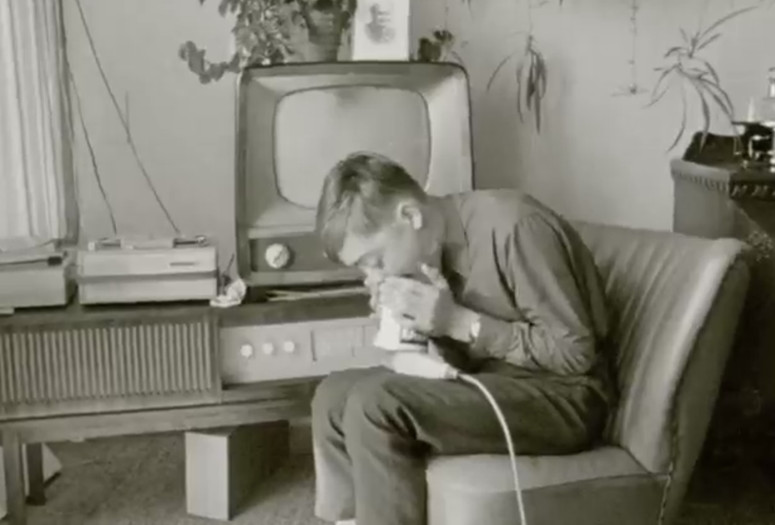 Virtual Cinema screenings are available exclusively to MoMA members. Not a member? Join today and start streaming.
Blind Kind II: Herman Slobbe. 1966. Netherlands. Directed by Johan van der Keuken. In Dutch; English subtitles. 29 min.
While making Blind Kind (1964) Johan van der Keuken met Herman Slobbe, a young boy who became the subject of Blind Kind II: Herman Slobbe (1966), his second film on the young students of the Dutch Institute for the Blind. This documentary follows 14-year-old Herman, who pivots between being the subject and the main reporter of the film, upending expectations of what it means to be blind. In one scene, Herman takes the mic and improvises what feels like an avant-garde vocal performance. An astute and devoted music aficionado and musician in his own right, Herman dreams of working for the radio or as a sound engineer.
Virtual Cinema is not available to Annual Pass members. With the exception of Modern Mondays programs, Virtual Cinema screenings are not available outside the US.