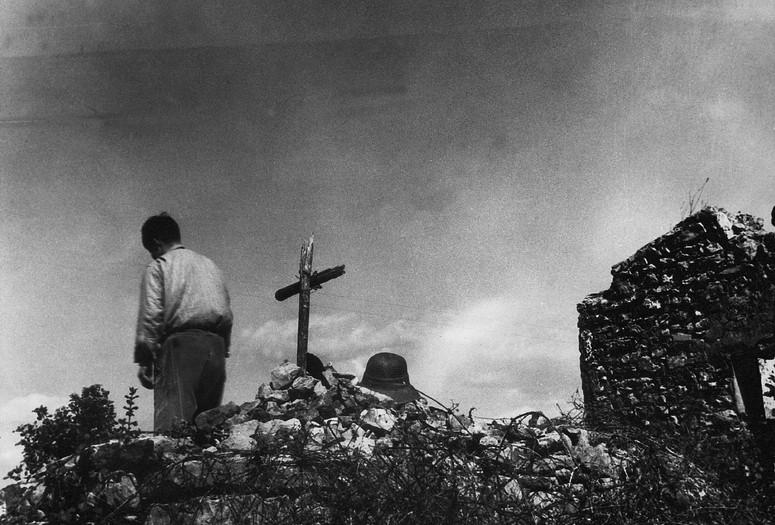 Virtual Cinema screenings are available exclusively to MoMA members. Not a member? Join today and start streaming.
Le moindre geste. 1964-1971. France. Directed by Fernand Deligny, Josée Manenti, Jean-Pierre Daniel. In French; English subtitles. 100 min.
"Taken into care by Fernand Deligny in 1958, Yves was thought to be "ineducable and beyond help"… Yves and Richard escape from the psychiatric hospital. While trying to hide, Richard falls into a hole. Josée Manenti remarks: "The camera was a shared object for a small group of people, a way of mobilising and organising daily life. Filming became the predominant activity." The group invested what little money they had in a movie camera and tape recorder. Deligny imagined a fable that fits into four sentences: Yves escapes from the psychiatric hospital following another resident while playing, the latter falls into a hole. Yves tries in vain to get him out. Wandering in the hills around a quarry, he meets a young woman who leads him back to the hospital. While Josée Manenti was scouting locations she encountered Richard Brougère – the youngster who escapes with Yves – in the school of the neighbouring village. Josée Manenti's familiarity with Yves made filming easier: "I knew Yves so well that to film him, I only needed to look at him….His body had something childlike about it, quite fleshy, flesh that spoke with every mimic, every gesture, in all its awkwardness…". The camera (a 16mm Paillard) was silent; in the evening, after the shoot, Guy Aubert and Deligny would record Yves' monologues. One only had to ask him the vaguest of questions ("So, your day?") to set him off talking endlessly. The shoot lasted some nine months. The editing was done by Jean-Pierre Daniel, and the mixing was financed by SLON, a cooperative created by Chris Marker for this purpose. The film premiered at the 1971 Cannes Film Festival." – Sandra Alvarez de Toledo
Virtual Cinema is not available to Annual Pass members. With the exception of Modern Mondays programs, Virtual Cinema screenings are not available outside the US.