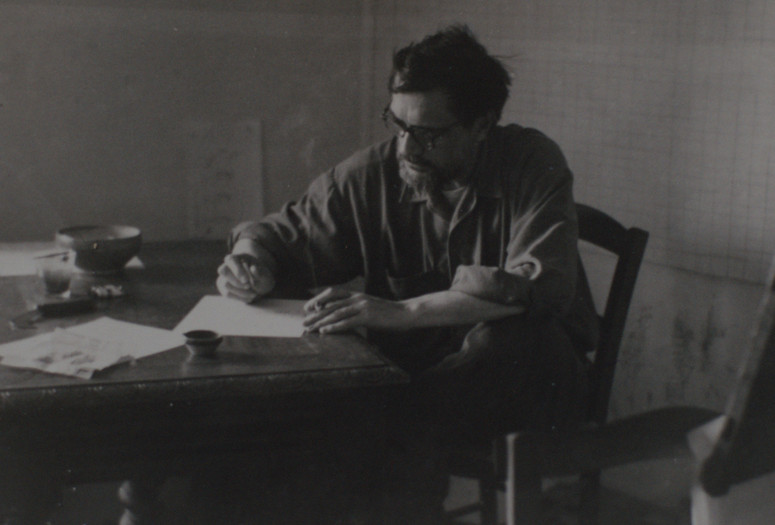 Virtual Cinema screenings are available exclusively to MoMA members. Not a member? Join today and start streaming.
Monsieur Deligny, vagabond efficace. 2020. France. Directed by Richard Copans. In French; English subtitles. 95 min.
"I recount the life of a man who never ceased to reaffirm his freedom in a wide variety of circumstances. I recount the life of the famous educator Fernand Deligny (1913-1996) and his desire for cinema, which intersected with his work with autistic children. From Armentières psychiatric hospital near Lille in 1940 to the hamlet of Graniers in the Cévennes mountains in 1996, the year of his death, Deligny invented living spaces that enabled the children and adolescents to avoid confinement. They are sometimes delinquent, sometimes deeply psychotic, at other times autistic, or mute, shut out of language or deliriously vocalising an endless flow of words. Fernand Deligny created collectives and networks; he invented a permanent research workshop on what constitutes the human beyond language. He was a free man whose life was full of surprises and twists, turning points and ruptures. Places and journeys one after another. Our hero's life is not a straight line, quite the opposite: school, psychiatric hospital, a national network of youth hostels, a farm, a clinic and network of living areas in the Cévennes… He is a man inhabited by images, by the desire to make films. On this count, Fernand Deligny showed an extraordinary tenacity. For nearly 40 years, often without resources and almost penniless, he meshed his experiences of living with adolescents with film experiments. For 20 years, he exchanged letters with François Truffaut. He helped Truffaut and Truffaut helped him. A give-and-take that suited two characters who socially were worlds apart. Deligny was the author of four films. One was presented at Cannes. I am the narrator of this film. Doubtless because I admire the constancy of his initiatives, because I see in them the search for freedom, and also because, during the fifteen years of intermittent exchanges with him, I was enriched by his reflection on the image. This is a film with two voices, Deligny's and my own, united by a love of cinema." – Richard Copans
Virtual Cinema is not available to Annual Pass members. With the exception of Modern Mondays programs, Virtual Cinema screenings are not available outside the US.