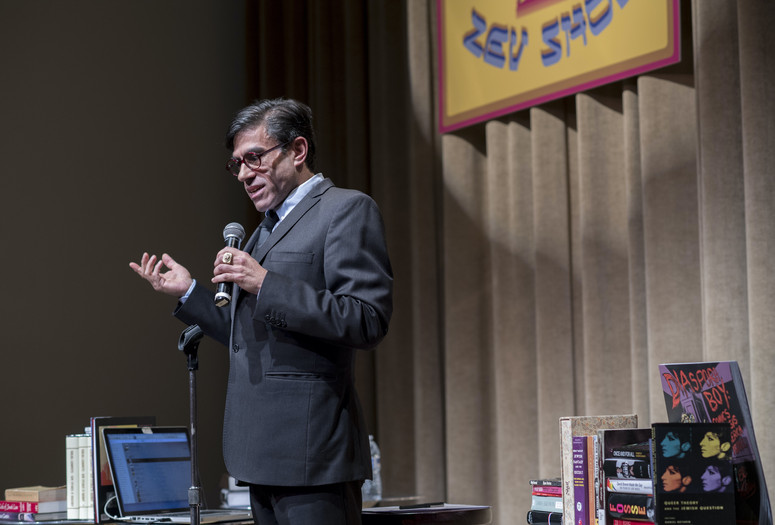 Some Styles of Masculinity, Gregg Bordowitz's three-part performance lecture, explores archetypes of masculinity that have been formative to the artist's own coming-of-age: the rock star, the rabbi, and the comedian. In each of the performances, Bordowitz inhabits a number of unstable conjugations of religious, ethnic, and diasporic identities, at the intersection of gender and sexuality.
Bordowitz adopts the persona of a stand-up comedian as what he terms a "ready-made form," noting that "artists feel like failed comedians—at least this artist does." Yet Some Styles of Masculinity is purposely "not-funny," as Bordowitz explains. "Any laughter is purely accidental. My performances disturb, upset, and resist the pressures to conform and align genders and ethnicities within a fascist phantasy of American nationalism."
Some Styles of Masculinity draws inspiration from cultural theorist Stuart Hall's book Fateful Triangle: Race, Ethnicity and Nation, a study of the interrelated effects of multiple identity claims. The book features lectures delivered by Hall in the 1980s, but it was first published as Bordowitz was developing the performances in 2017. Initially developed as part of Trigger: Gender as a Tool and a Weapon (2017) at the New Museum, the performance is now in its fourth iteration and continues to shift with each enactment.