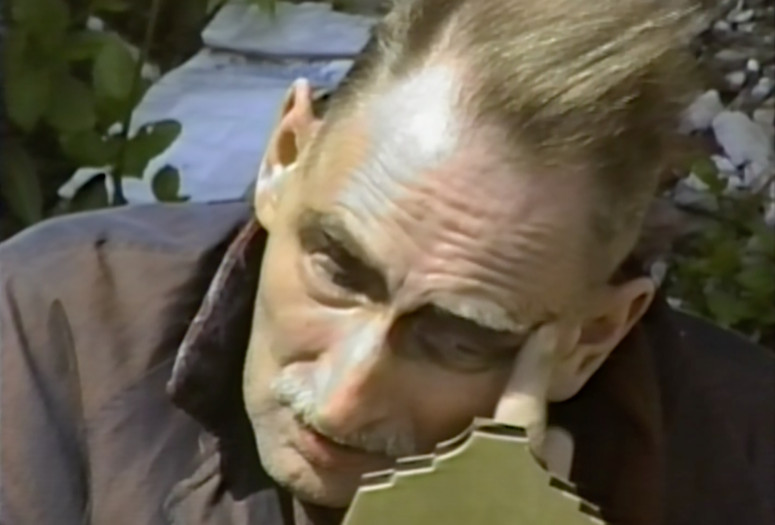 Virtual Cinema screenings are available exclusively to MoMA members. Not a member? Join today and start streaming.
April 17, 1989 [On location with Jack Smith for Shadows in the City]. 1989. United States. Directed by Clayton Patterson. Approx. 60 min.
With Ari Roussimoff, Uzi Parnes, Vincent Manes, and John Forgione. Patterson served as art director on Roussimoff's independent feature Shadows in the City (1991). This tape follows Roussimoff and his small production crew along gentrifying Lower East Side streets in search of readymade locations, and poignantly documents the performance practice of artist Jack Smith (1932–1989) as he takes on "the Spirit of Death," just months before his passing from AIDS-related complications.
Virtual Cinema is not available to Annual Pass members. Virtual Cinema screenings are not available outside the US.