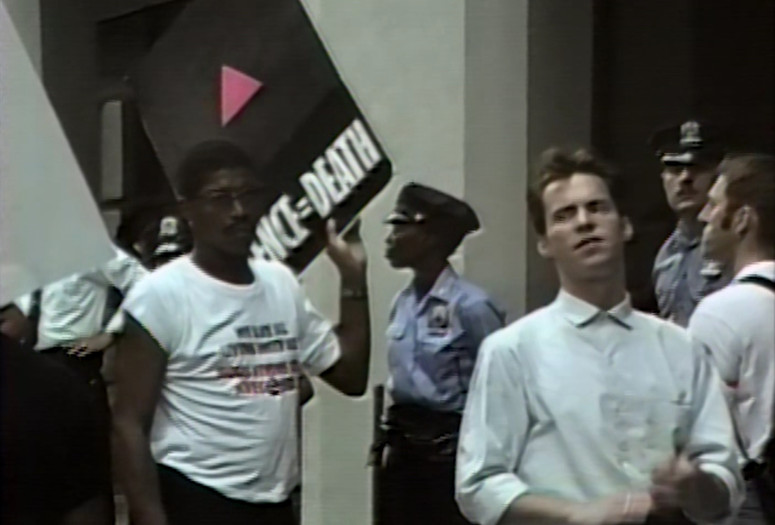 Virtual Cinema screenings are available exclusively to MoMA members. Not a member? Join today and start streaming.
June 28, 1988. [ACT-UP protest 'Flag Burning Press Conference', Part 1]. 1988. United States. Directed by Clayton Patterson. Approx. 60 min.
Shot less than two months before the notorious Tompkins Square Police Riot that would permanently alter Patterson's notion of the camera as a political tool, this tape demonstrates his skillful management of relations with New York law enforcement. Proving his maxim "first to arrive, last to leave," this start-to-finish recording of a well-coordinated housing rights demonstration by queer activists is an example of the conversational style that characterizes much of Patterson's work. The tape concludes with one of Patterson's video subgenres: the public hearing. Here, flag-burning defendant Gregory Lee "Joey" Johnson, his attorney William Kunstler, and members of the American Communist Party and the Radical Faeries make position statements.
Virtual Cinema is not available to Annual Pass members. Virtual Cinema screenings are not available outside the US.