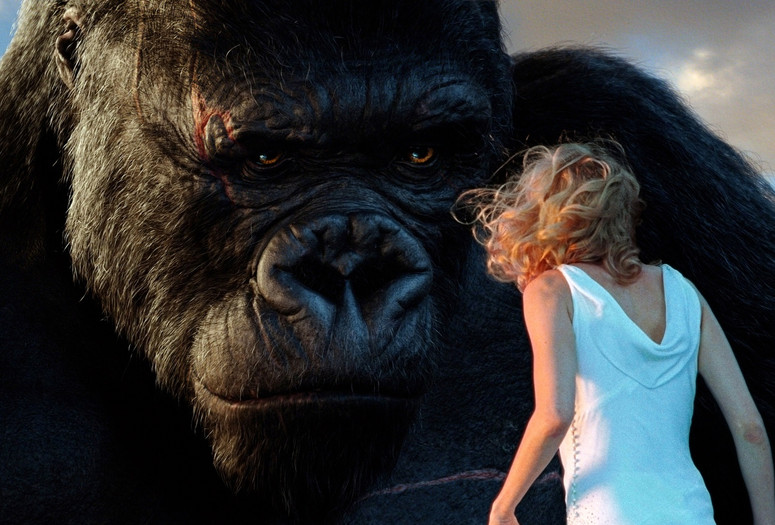 Virtual Cinema screenings are available exclusively to MoMA members. Not a member? Join today and start streaming.
King Kong. 2005. United States. Directed by Peter Jackson. Screenplay by Fran Walsh, Philippa Boyens, Jackson, based on King Kong (1933) by James Creelman, Ruth Rose, Edgar Wallace, Merian C. Cooper. With Andy Serkis, Naomi Watts, Jack Black, Adrian Brody. 188 min.
Jackson's lush adaptation pays ample tribute to Merian C. Cooper and Ernest Schoedsack's 1933 classic by ushering the film into the digital era with imagination and restraint. It's the cautionary tale of a film crew embarking upon an exotic shoot on the ominously named Skull Island, only to be besieged and enchanted by a host of prehistoric creatures, including the titular 25-foot-tall gorilla. Unlike many Hollywood blockbusters of the early aughts, Jackson's film prioritizes a commitment to character (including that of Kong, breathtakingly played, with the aid of cutting-edge technology, by Andy Serkis) and a visual elegance that few films can match. The most expensive film ever made upon its release, Jackson's King Kong is a towering ode to early Hollywood; one that laces its boundless Hollywood admiration with glaring self-critique.
Virtual Cinema is not available to Annual Pass members. Virtual Cinema screenings are not available outside the US.