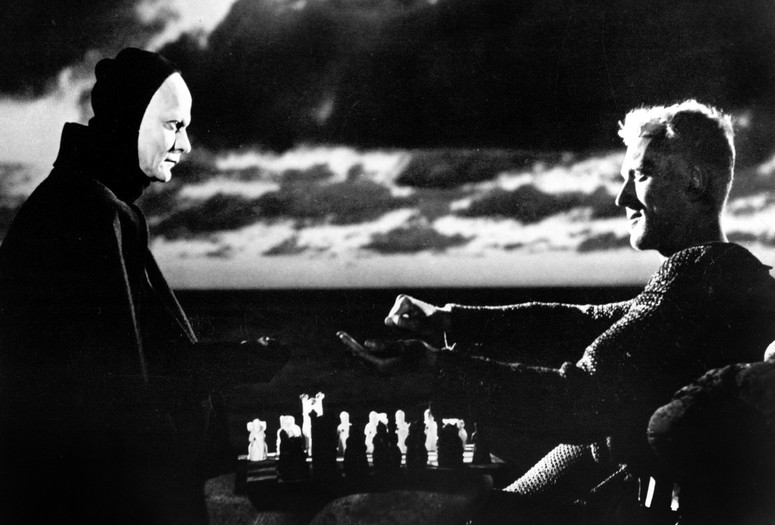 Virtual Cinema screenings are available exclusively to MoMA members. Not a member? Join today and start streaming.
Det sjunde inseglet (The Seventh Seal). 1957. Swededn. Written and directed by Ingmar Bergman. With Gunnar Björnstrand, Bengt Ekerot, Nils Poppe, Max von Sydow, Bibi Andersson. In Swedish; English subtitles. 96 min.
Arguably Ingmar Bergman's most influential film, The Seventh Seal defined what was meant by "an art film" on its release and has been a staple on the repertory cinema circuit since Samuel R. Delany was a teenaged moviegoer. Set in the Medieval period during a time of war and plague, the sparring between a troubled knight and the figure of Death crystallized in the image of the film's iconic chess game. Praised and satirized for over half a century, the film has challenged audiences to consider their humanity, their faith, and the meaning of life.
Virtual Cinema is not available to Annual Pass members. Virtual Cinema screenings are not available outside the US.